I've always been a big fan of manga and have been reading a variety of different manga and manga series. While I'm usually torn more towards horror manga, I also love well-written manga.
I'm not merely talking about the plot or the story of a manga here, but also about themes, characters, twists or the general presentation of the story.
For this list, I gathered together 24 well-written manga anyone needs to read. I'd also like to give a spoiler warning since I want to discuss why I added these titles to the list.
Table of Contents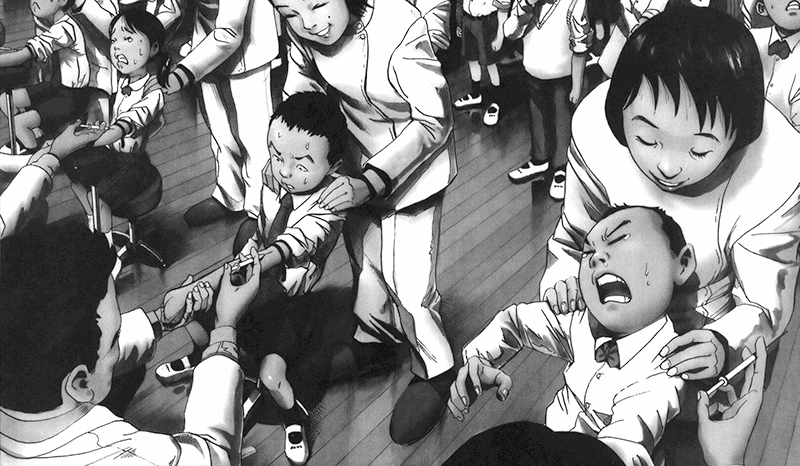 Ikigami by Motoro Mase is set in a dystopian future. A strange law is in effect, the National Welfare Act, under which certain citizens between the age of eighteen and twenty-four are selected to die for their country.
Twenty-four hours before they die, they get sent an Ikigami, a notification informing them about their impending death.
Kengo Fujimoto, our protagonist, is a government messenger responsible for the delivery of Ikigamis.
The manga's mostly told in episodic fashion, and centers on the people who receive an Ikigami. We're shown how they react to the terrible news and how they spend their last day. While some of them accept, others wallow in despair and a few even rebel against it and try to change their destiny.
Ikigami presents a scenario that's nothing short of terrifying. And yet, it also makes the manga quite thought provoking. It's interesting to see how all sorts of different people react to the terrible news.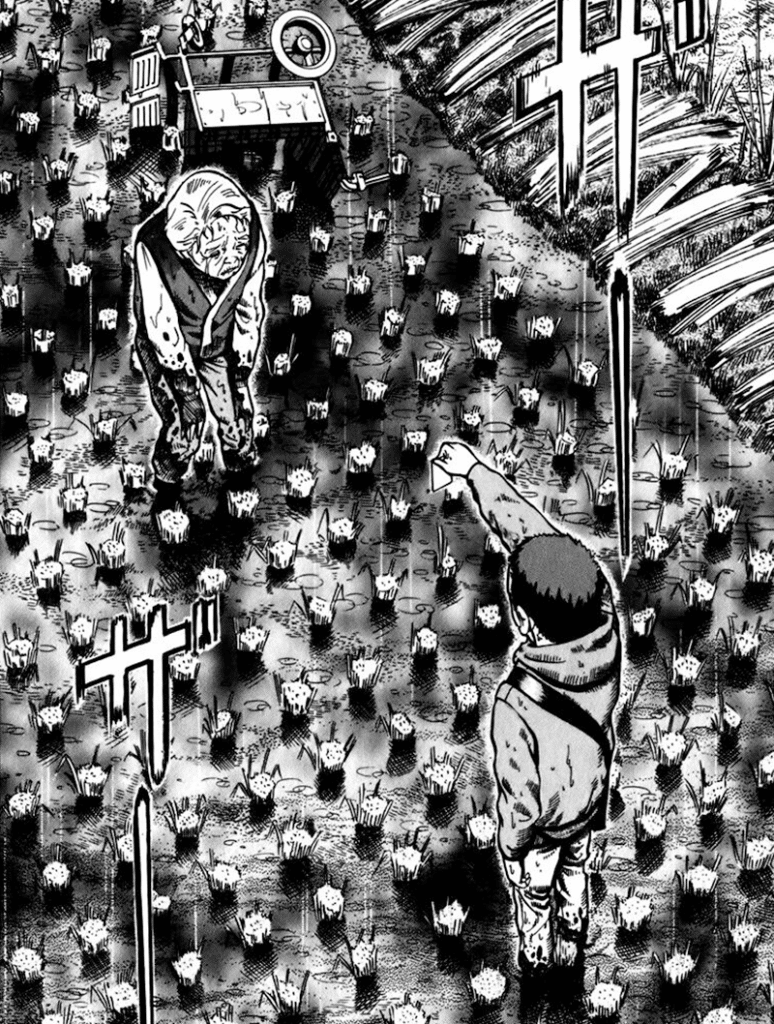 It's the stories of those people that makes Ikigami such a well-written manga. They are unique and realistic, at times heartfelt and beautiful at others poetically beautiful.
While the art might not be the best, and the time we spent with most of the character is limited, it doesn't mean Ikigami isn't a well-written manga. Some of the short, often only a few chapters-long stories, are better than other, much longer tales.
Overall, Ikigami is a manga very worth reading. It's interesting and not a bit thought-provoking and it makes you wonder how you'd spend your last day on Earth.
23. The Horizon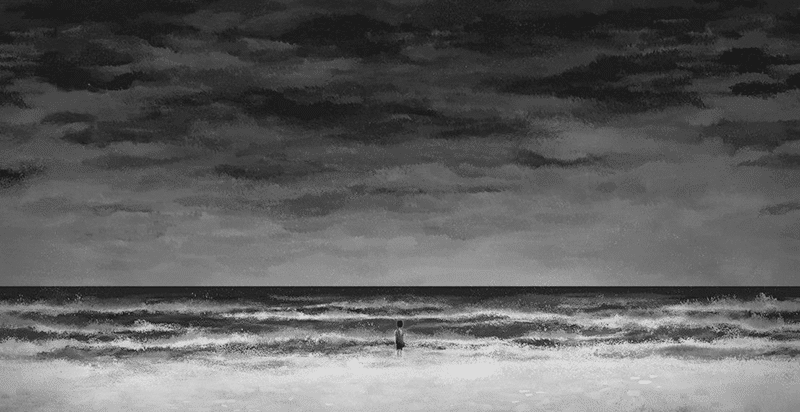 Ji-Hoon Jeong's The Horizon is amongst the most depressing, yet beautiful manhwa I've read. While it's not a manga, I still included it in this list of the most well-written manga because I think it deserves more attention.
In a world ravaged by war, a young boy witnesses the death of his mother. Before long, confused and stunted, he decides to walk the road towards the horizon.
It isn't long before he meets a little girl and from then on, the two of them travel together.
The Horizon is the depressing, showcasing the brutality of war and the world in its aftermath. It's a dark story, and, at times, one that gets almost a bit too dark.
The manhwa features some fantastic art. It's often raw and gritty, sometimes simplistic at others, detailed, but always beautiful.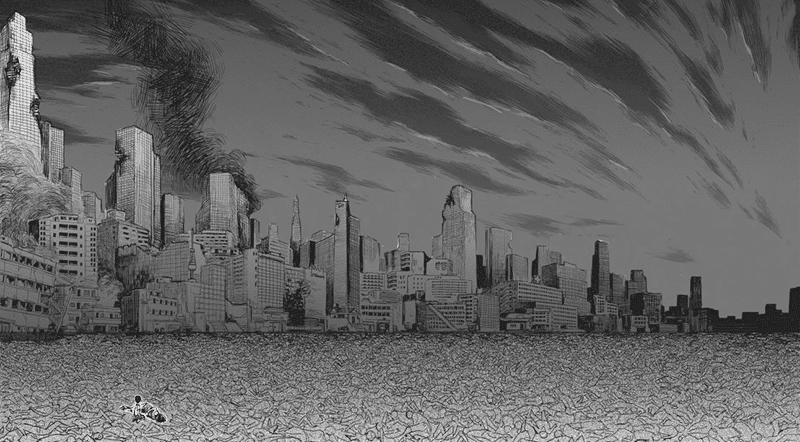 The Horizon comprises only twenty-one chapters, but it's the perfect length. There's a limit on how long you can keep up the gloomy atmosphere before it dissipates.
One of the greatest feats The Horizon accomplishes is the showcasing of raw emotions via the art. The entire style becomes grittier, rougher, and distorts completely when emotions spiral out of control. It's a feat I've seldom seen in a manga, and The Horizon does so masterfully.
The Horizon is a hidden gem. It's an unforgiving and depressing tale, one that showcases the brutality of war, and especially its aftermath. It's a fantastically well-written manhwa one I urge anyone to read.
Anyonefamiliar with the works of Inio Asano knows they are famous for being depressing. Oyasumi Punpun is no different, but it's an extremely well-written manga.
It's the story of Punpun Onodera, an eleven-year-old boy. His life is fine, but changes when a new girl, Aiko, joins his class. Soon, Punpun has to learn how fickle relationships can be. We also learn more about Punpun, his family, his friends and watch how a shy little boy is consumed by darkness.
Punpun's life is filled with problems. While it's one of the best and most well-written manga I've read, it's not an easy read. We experience Punpun's romantic troubles, alcohol abuse, depression and anxiety. Yet, it's the raw, gritty details in this manga that showcase how even the smallest things can influence us. It's a relatable story. We've all experienced our share of misery and we all can relate to Punpun on some level.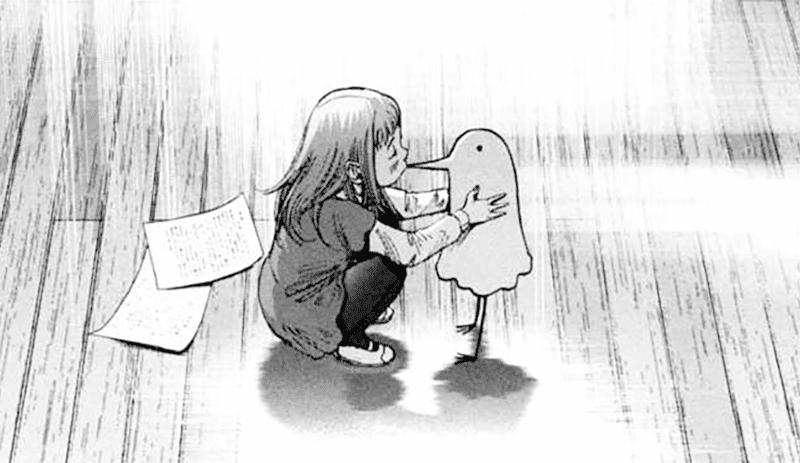 The manga gives us multiple glimpses of Punpun's life. In the earlier chapters, he's a little boy, then a high schooler and ultimately a young adult.
Punpun is a mature manga, featuring its share of nudity and adult themes, but they are merely there to make us uncomfortable.
The same is true for Oyasumi Punpun's cast of characters. They all suffer from problems and are all damaged to a degree. This is not a story of perfect people. No, it's a story of real people. And similarly to the characters in Oyasumi Punpun, we all have our share of problems.
And yet, Oyasumi Punpun is an extremely well-written manga. It's a depressing, deep story, yet it never becomes misery porn. No, it's a thought-provoking tale, one that showcases how easy it is to fall into darkness.
21. Holyland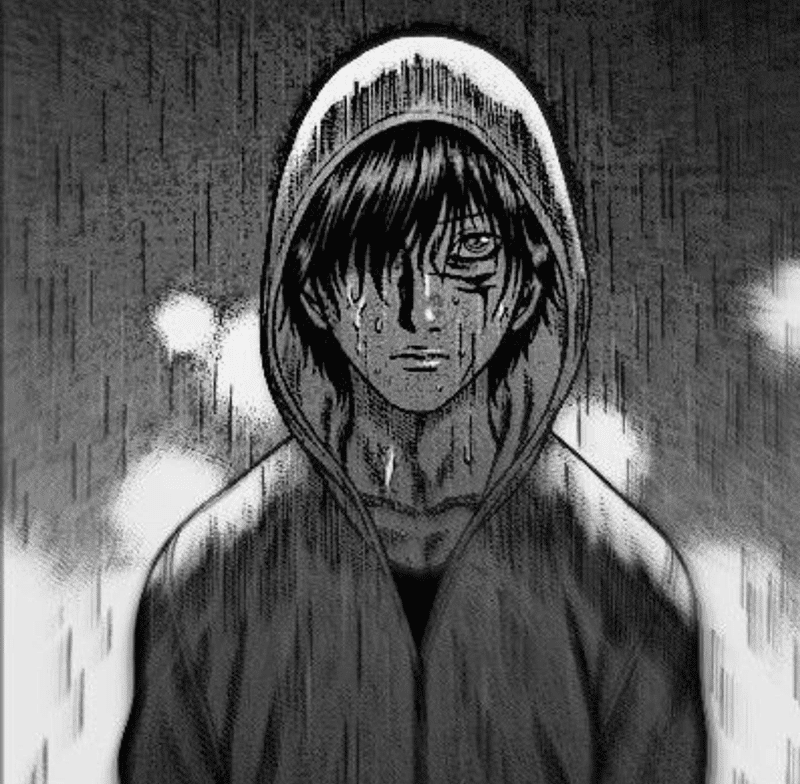 Holyland by Kouji Mori is not only one of the best martial arts manga out there but also a well-written manga.
It's the story of Yuu Kamishiro. After being bullied and abused, he turns to boxing and trains a single punch. He does so for an extended period, and finally takes to the streets to find his Holyland. After fighting street thugs, he soon builds up a reputation and becomes known as the 'thug hunter.'
The reason I consider Holyland such a well-written manga is not for its plot, however, but for its characters. In essence, Holyland is a coming of age story, one driven by its characters. Instead of revolving around a general plot, the manga focuses more on character development.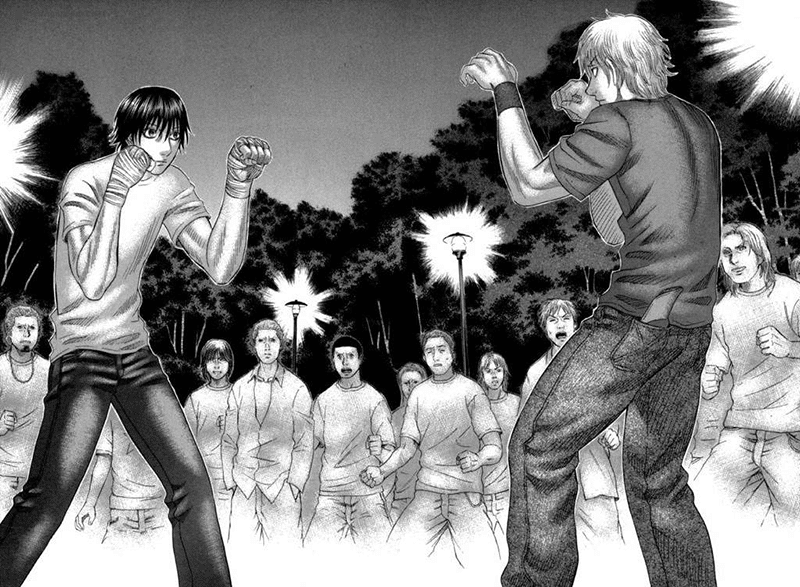 Yet, the manga isn't solely about Yuu. During his time out in the streets, he makes friends, but also enemies. Each one of them is as carefully developed as Yuu himself, especially Masaki Izawa and Shougo Midorikawa.
The biggest problem about Holyland, however, comes with its form of story-telling. It focuses almost entirely on character-development and uses street fights as a vessel. For this reason, the plot itself becomes rather repetitive.
Even though it didn't deter my enjoyment of the series. It's a fantastically well-written manga in terms of character-development. If you're looking for a well-written manga about martial arts, read Holyland.
20. Annarasumanara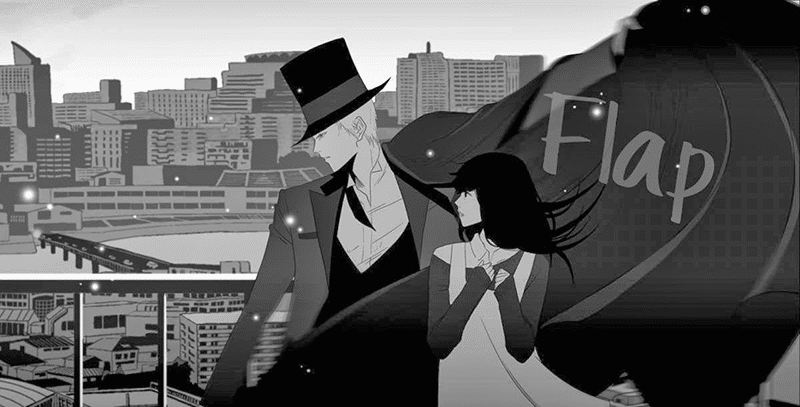 Annarasumanara by Ha Il-Kwon is yet another manga, but I still included it on this list. It's extremely well-written and one of the most heartfelt and beautiful stories I've ever read.
The story centers on Yoon Ah-ee, a high school girl and a magician living in an abandoned theme park. Yoon is living in poverty. Her life comprises studying, working and taking care of her sister.
Eventually, after rumors of the mysterious magician spread, she stumbles into the theme park and visits him. It's this visit that changes her life forever.
The manhwa centers on a variety of themes. The central one of those is growing up and living up to your own expectations and that of others. This theme is brought into conflict with the question of what happiness and life are about.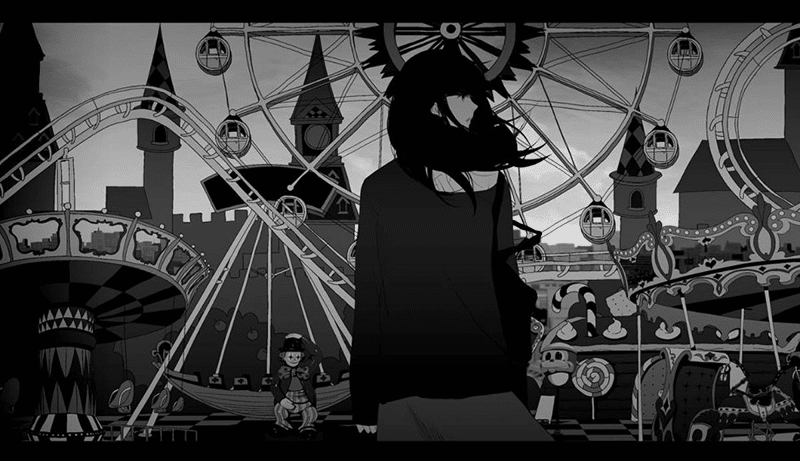 And yet, those are only two of a multitude of themes. Others include parental pressure, understanding yourself, and social expectations.
Magic is another important theme, but while it often showcases magic tricks, it's more about the magic of life itself.
Annarasumanara is a story of real, genuine people, all with their own problems and genuine emotions. It's a story that looks at life, at growing up and the questions we all encounter. And it might also be a story of magic and the question if magic can be real.
It's a quick read, comprising only three volumes, but it's very well worth reading. It's a fantastic story and one of the most well-written manhwa I ever read.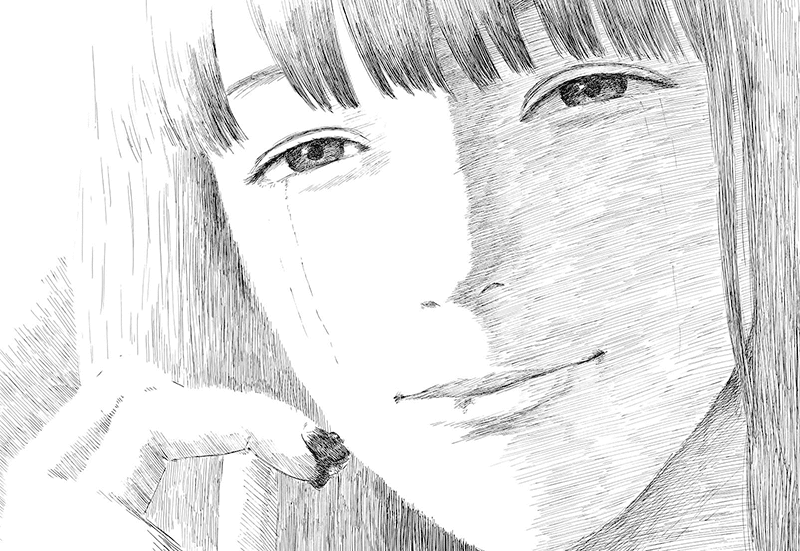 Shuuzou Oshimi's Chi no Wadachi is one of the most well-written manga I read in recent times. It's a psychological masterpiece centering on abuse, trauma and manipulation.
Seiichi Osaba is a normal young boy. Yet, there's one thing in his life that's a bit strange, his mother. She's overprotective of her son.
While it's strange, it's nothing too out of the ordinary. That is until Seiichi and his family go on a hiking trip. It's there that a certain incident should change his life and that of his mother forever.
The manga might start out simple, even ordinary, but as it continues, we watch as things spiral out of control and become crazier and crazier.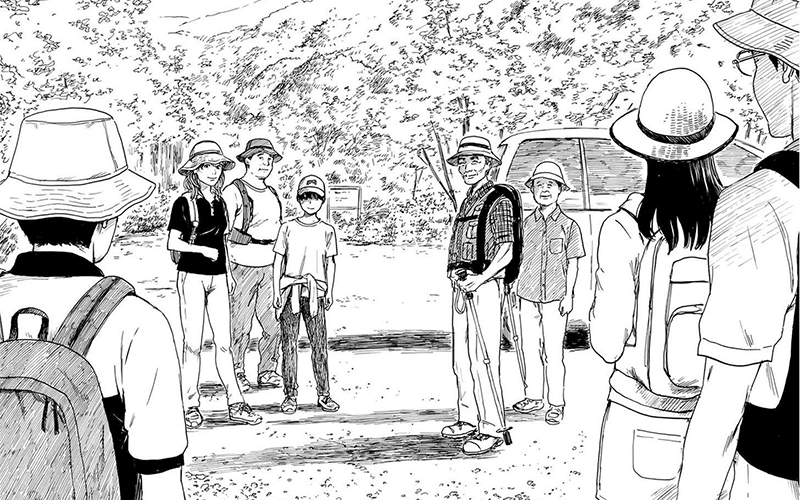 What makes Chi no Wadachi such a well-written manga is the attention to detail and the way the story is told. It's an extremely slow paced manga, but this slow pace adds a lot of tension and suspense. There are a lot of still shots, focusing on facial expression and emotions. Sometimes entire chapters are dedicated to nothing but a single interaction between two characters.
The manga's art plays a huge part in it. Chi no Wadachi looks stunning and unique. At times, pages are sparse, others they are dense, almost oppressively detailed. Yet, it always helps to set the mood.
At first glance, the story might not appear too deep. It's, however, the way it's told, the way we experience it, that makes it special. Chi no Wadachi is an extremely well-written manga, one you can't help be unsettled about.
If you're looking for a psychological manga, one told uniquely and coming with stunning art, I urge you to read Chi no Wadachi.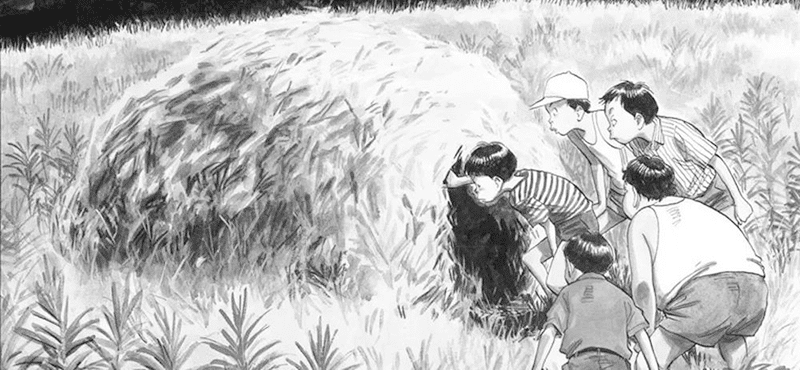 Naoki Urasawa's famous for his mystery manga. My favorite amongst his works is 20th Century Boys, which I consider one of the most well-written manga of all time.
The manga's plot centers on Kenji endo and his friends.
Kenji's a normal guy, working at a convenience store, but his life changes when he learns of the suicide of his former friend, Donkey. Incidentally, a cult lead by a mysterious figure, known as Friend, becomes popular in Japan. It isn't long before Kenji realizes this cult is not only related to Donkey's suicide, but also to him and his childhood.
From this point onward Kenji sets out to reunite his childhood friends and to learn the truth.
While conspiracy plots are nothing new, and neither are those about saving the world, 20th Century Boy's stands out by how the story is told.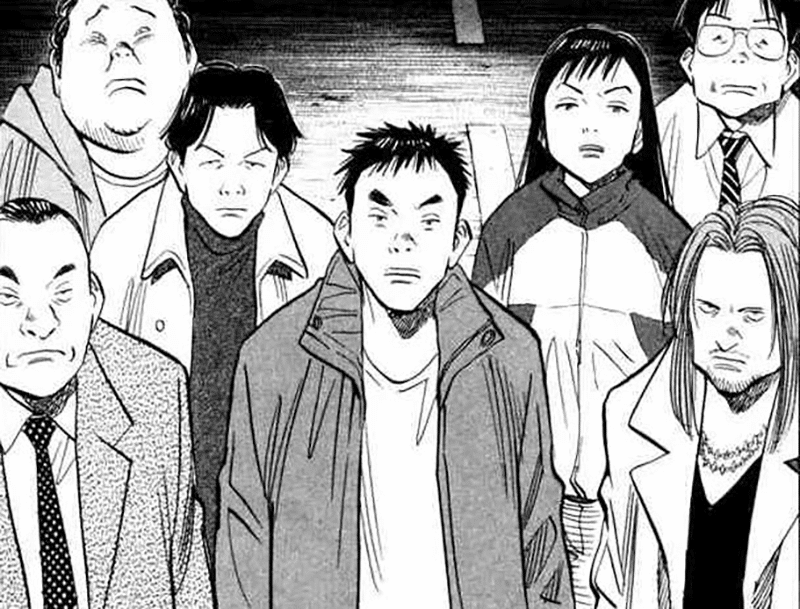 The sense of mystery and the foreboding atmosphere never let up. With each new development, new questions appear. What I especially enjoyed was the inclusion of different time periods. Many times, the manga takes us back to Kenji's childhood to showcase certain events and reveal new pieces of the puzzle.
The manga comprises three arcs. The first is set at the end of the 20th century, the second in the year 2014 and the last during the Friend Era.
Amongst those arcs, the first two are masterfully told and amongst the best of the entire mystery manga genre. It's during the third arc where things become a bit too strange and quality dips a little. It's not bad, but it feels a bit detached from the rest.
Overall, 20th Century Boys tells a fantastic story and is amongst the most well-written manga of all time.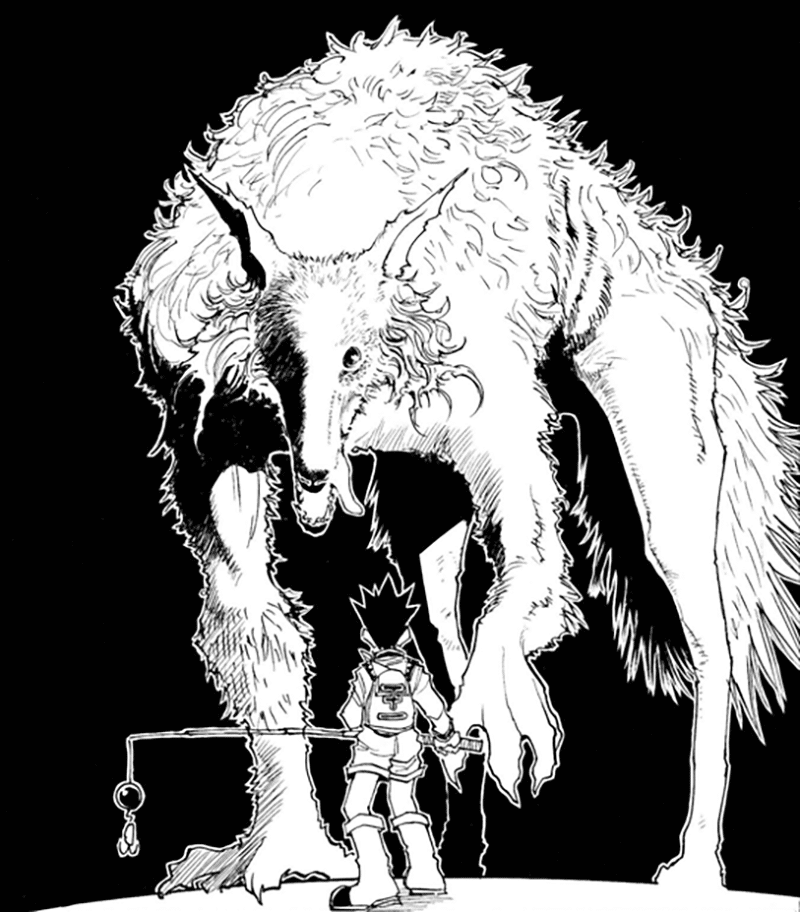 Hunter x Hunter by Yoshihiro Togashi is one of the longest-running most popular manga of all time.
It's manga about hunter, who are essentially treasure hunters with various privileges. If you want to become a hunter, you have to pass the Hunter Exam.
Our protagonist, Gon Freecss, is a young boy who wants to be a hunter and takes part in the Hunter Exam. This exam makes up the first arc of the manga and introduces us to a majority of Hunter x Hunter's main cast.
I consider Hunter x Hunter a well-written manga for various reasons. The first is the introduction of Nen, Hunter x Hunter's equivalent of super powers. Yet, Togashi wasn't satisfied by merely creating super powers. Instead, he created an elaborate system with rules and restrictions.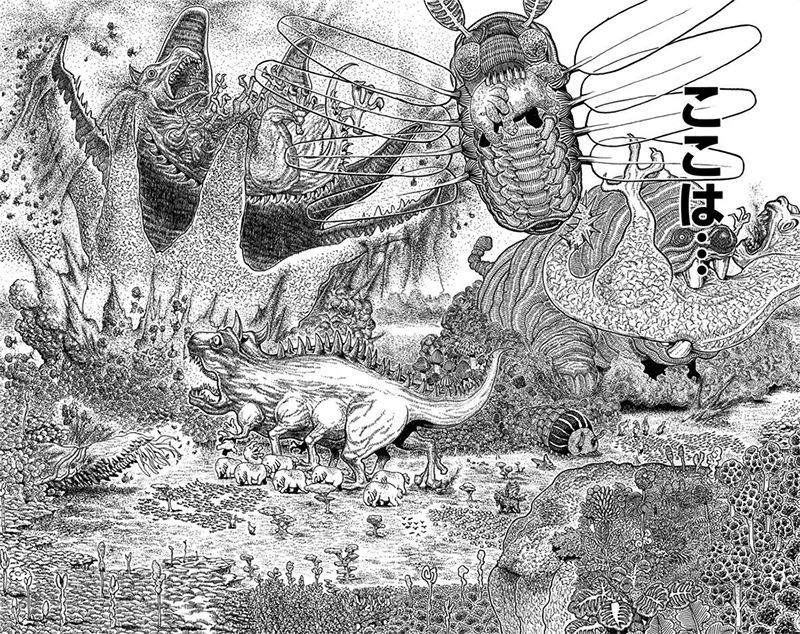 Another are the characters. The protagonists are all likeable, but it's the antagonists I came to enjoy. Hisoka is one of the most bizarre characters I ever came upon and Chrollo, and the Phantom Troop, are extremely interesting.
While some of Hunter x Hunter's arcs can be weaker, it's the Chimera Ant arc that stood out to me.
There was, of course, Meruem, who served as a fantastic and well-written antagonist. The second was the presentation of the last part of the arc, the Palace Invasion. It was fantastically done and in many ways broke conventions in the way it was told.
Yet, it's not only the Chimera Ant arc that stood out to me. The York New arc, as well as the newest the Succession Contest arc are both well written in their own right.
Overall, Hunter x Hunter is one of the best shonen manga out there, and one of the most well-written manga.
Akira by Katsuhiro Otomo might be the most influential manga of all time. It spawned one of the most influential anime of all time, and also the Japanese cyberpunk subgenre.
Akira's set in the dystopian, futuristic city of Neo Tokyo. It's a cyberpunk hell hole in which technology and skyscrapers go hand in hand with poverty and biker gangs.
Shoutarou Kaneda and Tetsuo Shima are two such bikers. They are best friends, but also bitter rivals. When Tetsuo tries to prove himself by pulling a desperate stunt, he sets into motion a chain of events leading to the awakening of Akira.
Akira is a story of government conspiracies, secret experiments, but most of all, one of megalomania.
It starts out as a story set in Neo Tokyo, featuring drug orgies and gang fights, but it soon shifts to government conspiracies. Among all this, however, Tetsuo stands out, an edgy teenage boy, a chilling and tragic character, who finds himself in possession of immense powers.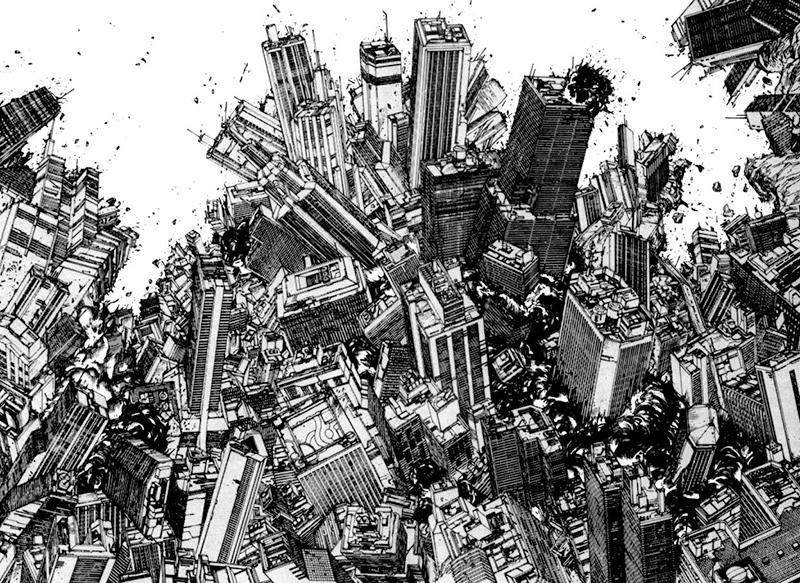 The story of Akira evolves, however. While the earlier volumes center on government conspiracies, the latter volumes are more post-apocalyptic, set in a derelict world.
The story-telling itself, however, is always brilliant and is always engaging. It's for this reason I consider Akira such a well-written manga.
All of this is presented to us in Katsuhiro Otomo's stunning art. Be it the dystopian cyberpunk hell that's Neo Tokyo or its derelict ruins, it's always shown in fantastic detail.
While Akira might have its share of problems, it's still one of the greatest and most-well written manga of all time. It's a stunningly beautiful cyberpunk masterpiece I recommend to any fan of manga.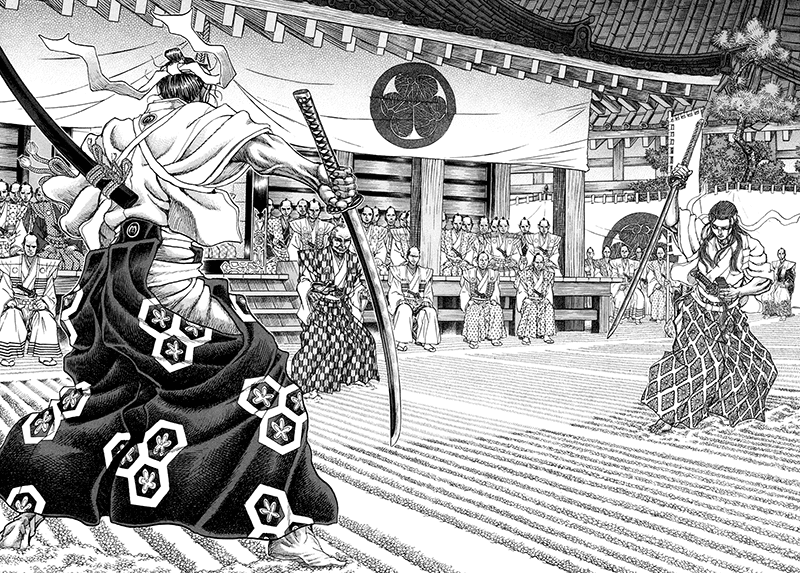 Shigurui by Norio Nanjou and Takayuki Yamaguchi is one of the best and most well-written manga I ever read.
The story centers on a proclamation by the daimyo Tadanaga Tokugawa. He wants to hold a martial arts tournament with real swords and fights to the death.
The very first fight of the tournament is between the one-armed Gennosuke Fujiki and the lame and blind Seigen Irako. And yet, Shigurui doesn't show us the result of their fight. Instead, the rest of the manga focuses on the backstory of those two characters and what led to their fight.
Shigurui's a beautiful manga to look at and features some of the medium's finest art. Characters, backgrounds and nature are rendered in beautiful detail while fights are ripe with gore and brutality, rendered in stunning detail.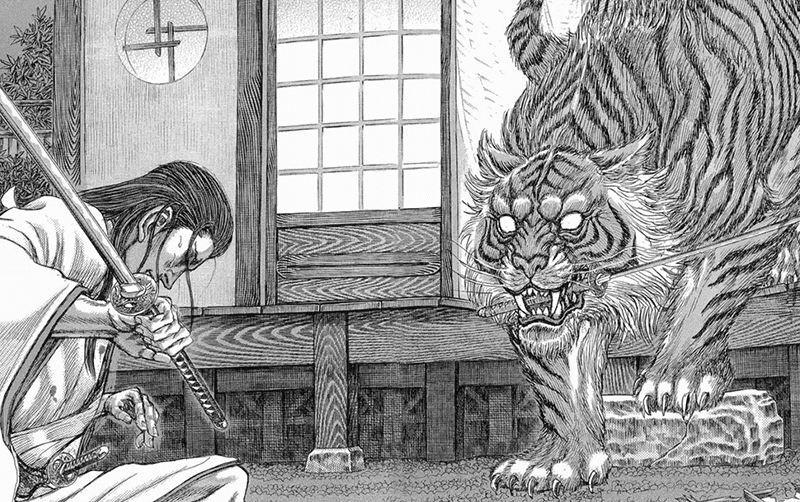 What makes Shigurui such a well-written manga, however, is its depiction of samurai culture. Many manga often romanticize it, showing samurai as ideal and honorable fighters. Shigurui, however, sheds light on its unforgiving nature and the many lives lost because of it.
Shigurui's a character driven manga, focusing on the paths of the two protagonists. It's interesting, however, that there's no distinction between good and bad. Instead, there are merely shades of grey. Both characters have their flaws and by following them along, we come to witness the true evil of the story, samurai culture itself.
The entire manga gives of a feeling of depression. It's a story about the sword and how it forces people into a life of servitude and obedience under the guise of honor.
Shigurui is one of the best and most well-written manga in the samurai genre and in general.
14. Ichi the Killer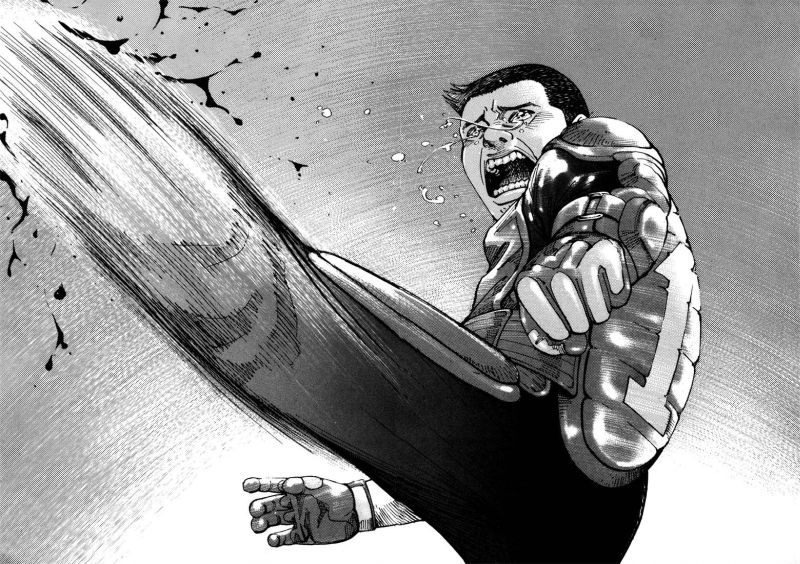 Hideo Yamamoto's Ichi the Killer is one of the most depraved manga I ever read. And yet, for all its sickness, for all its brutality, it's also one of the most well-written manga out there.
Ichi the Killer centers on two characters. One is Ichi, the titular killer, the other is Kakihara, a twisted and insane yakuza. After Kakihara's boss vanishes, he sets out on a brutal search to find him. This search brings him into bloody conflict with other yakuza groups, but also leads to a confrontation with Ichi.
Ichi the Killer is a depraved, sick story, featuring copious amounts of violence and a variety of disturbing incidents. And yet, the manga isn't merely a gore fest. No, it's a carefully developed, deeply psychological story that centers on a variety of themes. The most prominent is that of the interplay between sadism and masochism, but others included are childhood abuse, manipulation and identity disorder. The manga mixes all those together into one of the most brutal, but also most compelling and well-written manga of all time.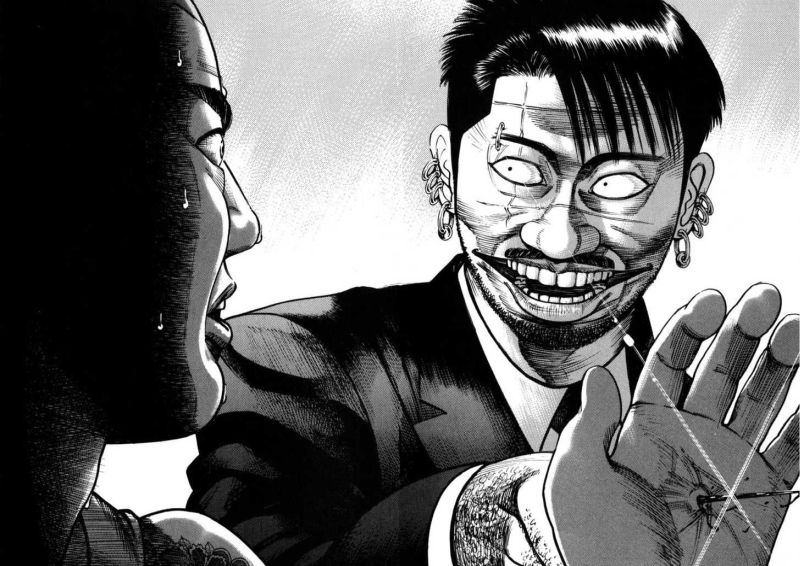 It's a fascinating work, one that succeeds so well not despite, but because of its showcasing of raw violence. The characters in Ichi the Killer aren't real people. Instead, they are the most depraved members of society, those who mingle in its dark underbelly. It shows them to us, shows us what they will do, how far they go and filters none of it. And all this violence is used to not only tell but also underline the story that's told.
Ichi the Killer is a brutal, fucked up and often downright disgusting manga. At the same time, however, it's one of the most well-written manga of all time.
13. Kingdom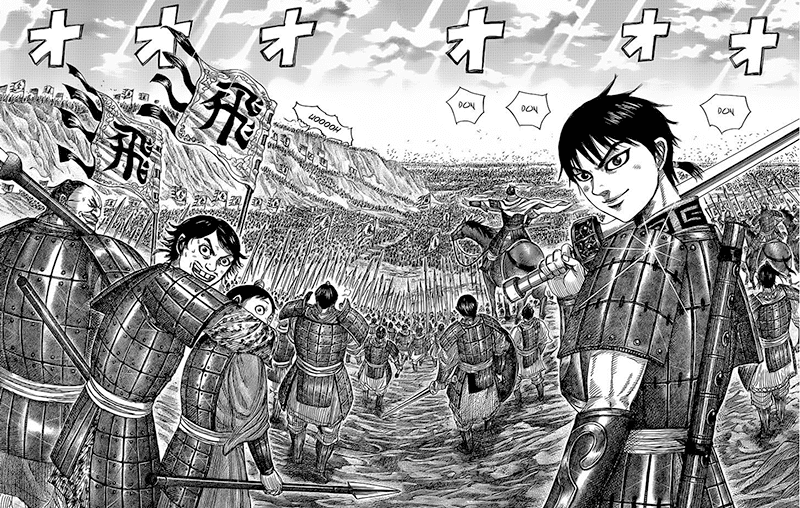 Yasuhisa Hara's Kingdom is my favorite historical and military manga and I regard it as one of the best and most well-written manga of all time.
Kingdom is set during the Warring States era of China and depicts its unification under the state of Qin. This makes it a work of tremendous scope and even with almost 700 chapters, the story is nowhere near done.
The story begins with a rebellion against the soon to be king of Qin, Ei Sei. During these events, our protagonist Shin, a young servant boy, becomes involved in the matters of state.
From this point onward, we follow Ei Sei on his path to unify China and Shin on his path to become a Great General under the Heaven.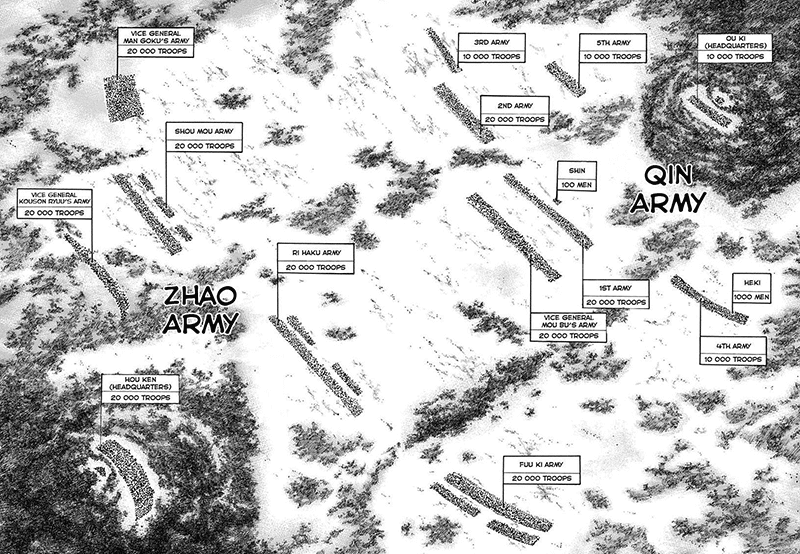 Kingdom is a well-written manga for a variety of reasons. There are the large-scale battles that were common during the Warring States era. Those battles are presented in stunning detail. While they are bloody and full of action, the manga puts a lot of emphasis on outlying the strategies and tactics employed.
While Shin is out fighting large parts of the story, focus on Ei Sei, the power struggles at court and the politics between the Warring States.
A manga as long as Kingdom also features a vast cast of characters. While Shin, our protagonist, is rather clichéd, many others are complex and interesting. There's Ei Sei, Ryu Fui, General Ou Ki and of course, Riboku.
While Kingdom's a historical manga, it often takes liberties to dramatize events. The first arc of the manga is by far the weakest. Once we reach the first large-scale battle, however, the manga truly shines.
Overall, Kingdom is the best and most well-written historical and military manga I've read.
12. Yamikin Ushijima-Kun

Manabe Shouhei's Yamikin Ushijima is a dark manga, one that presents us with the world of illegal money lending. It's among the best, most well-written crime manga there are.
Our protagonist, Kaoru Ushijima, is a yamikin, an illegal moneylender. He offers loans with an interest rate of fifty percent, which is to be paid back within ten days. One has to wonder who'd accept such outrageous conditions, but if you believe this manga, there are many people who do. It's those who gave into their vices, are drowning in debt, or who are amongst the dregs of society.
In earlier parts, the manga centers on Ushijima as he makes sure people pay him back and often takes from them all they have, using any means possible.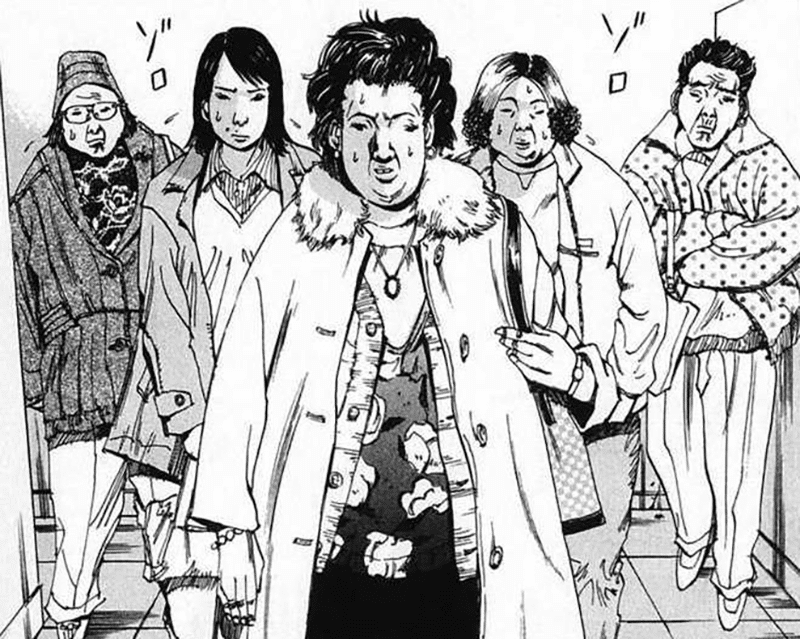 Where the manga truly shines, however, is in its later parts. When the manga focuses less on Ushijima, but more on the people who come to his office. These stories are as well-written as they are depressing. There's a sad sort of interest in seeing what ultimately drives people to his office.
Many of the characters in this manga aren't sympathetic, and one's hard pressed to feel sorry for them. Some tales, however, are heartbreaking, showing just how quickly can end up in a downward spiral.
Yamkin Ushijima-kun is great because it's so realistic. Everyone makes mistakes, sometimes we have bad luck, and there are always people out there who are preying on the weak.
It's a dark, fascinating manga that sheds light on the dark underbelly of society.
While there are a lot of manga centered on crime, few portray the dark side of society and Yamikin Ushijima-kun. It's a dark, depressing but extremely well-written manga.
11. Liar Game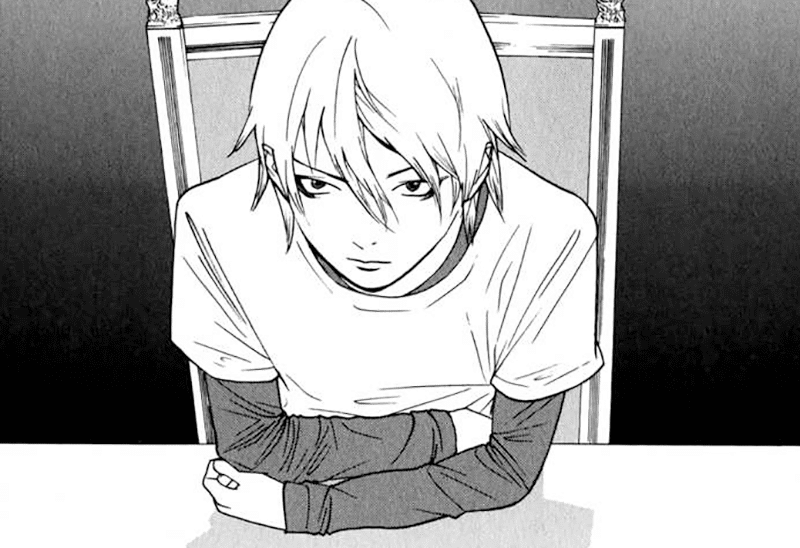 I enjoy mind game manga and Shinobu Kaitani's Liar Game is amongst the best the medium offers.
The story centers on Kanzaki Nao. She's an incredibly honest girl. One day, she finds herself a contestant in the Liar, a game of deceit with stakes in the hundreds of millions.
Before long, Nao is tricked, but soon finds help from the genius swindler Akiyama.
The reason I think Liar Game is such a well-written manga is because of the games. They start out simple, but as the manga progresses, they get more and more complex.
While the games themselves are interesting, it's the many tricks, ploys and strategies characters use that make them so great. It's a delight to watch them out-play each other repeatedly over their course.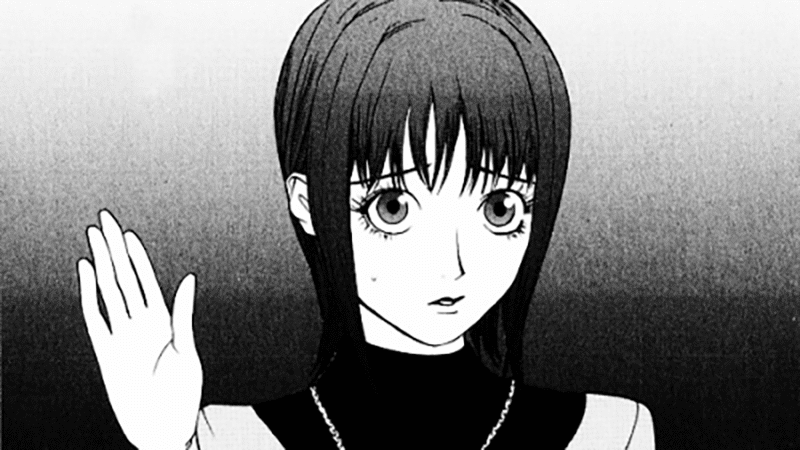 This was most prevalent during the Contraband Game and the Musical Chairs game. These two were absolutely outstanding. This, of course, wasn't merely because of the games, but also because of the characters.
Most characters in Liar Game are there to represent a certain character type and to be out-played by Akiyama. During the Contraband Game, however, we're introduced to Yokoya and during Musical Chairs, Harimoto. Both of them were a match for Akiyama, and the games featuring them were interesting and reached new levels of suspense.
Overall, Liar Game is an absolutely brilliant and well-written manga. It features a variety of complex games, strategies and characters. It's well worth reading and probably the best mind game manga out there.
10. Bokutachi ga Yamashita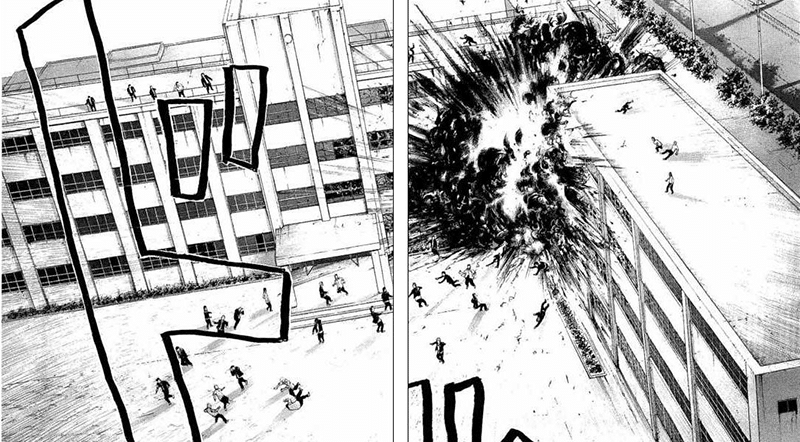 Bokutachi ga Yarimashita is one of the darkest and most well-written manga I ever read.
It tells the story of Tobio Masubuchi and his three friends, Isami, Maru and Paisen. When Maru gets beaten up by the delinquents of a neighboring school, the friends hatch a plan for revenge.
What was planned to be nothing but a prank turns into deadly reality and their normal, average lives end.
It's fantastically well-written manga that centers on a variety of psychological themes, but the most prevalent is that of guilt and redemption. The reliance on these themes makes Bokutachi ga Yamashita one of the darkest and most depressing manga I ever read.
It's an entirely unique manga, unlike anything I ever read before. The plot is ripe with tension, but more than that, it makes you uncomfortable on a deeply psychological level.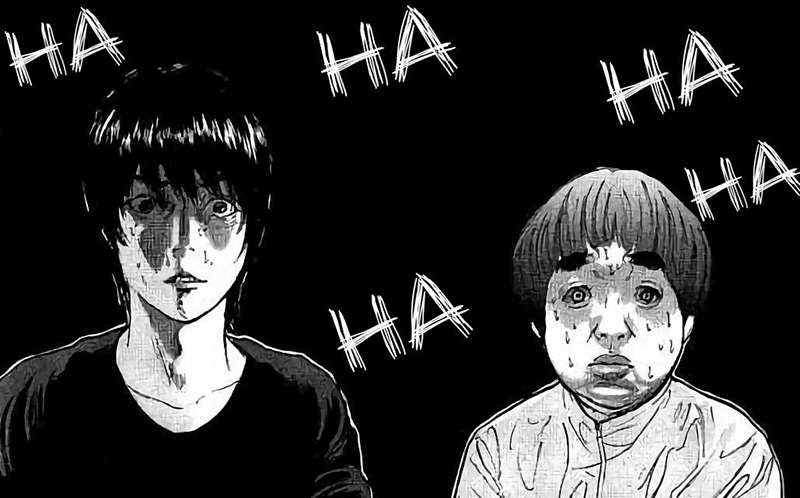 The story-telling and plot are great, the pace is fantastic, but what makes this manga so good are the characters. Bokutachi ga Yamshita is a work that's entirely character driven. And yet, the characters in Bokutachi ga Yamshita aren't heroes. Instead, they are normal, everyday people. They are immature, weak, and never thought about the consequences of their actions.
It's extremely interesting to witness how they handle the events taking place in that manga, but more so to see the psychological and emotional toll it takes on them.
It's a realistic tale that shows that in real life there are no magical endings. No, life goes on and you'll have to live with the consequences of your actions.
Bokutachi ga Yamashita is a fantastically dark, suspenseful and well-written manga. It presents us with a deep look into the human psyche.
9. Freesia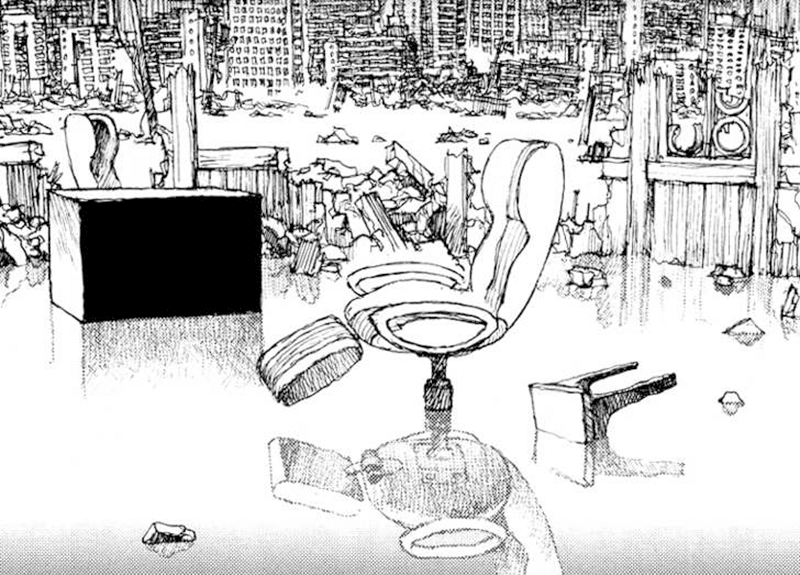 Freesia by Jiro Matsumoto is a manga set in a dystopian Japan. In this society, a law has been passed which legalizes retaliatory killings. Should a loved one be murdered, you may take justice into your own hands or hire someone to do it for you.
Our protagonist, Kano, works at an agency that specializes in carrying out retaliatory killings.
Reading this, one might think Freesia a manga bout bloody retaliatory killings. Instead, however, the manga focuses much more on the targets of these retaliatory killings and their personal stories. These stories are often very well-written, make us sympathize with them and their end often tragic.
Freesia's setting is dark, gloomy and depressing and the manga is populated by a cast of the broken, damaged and mentally ill.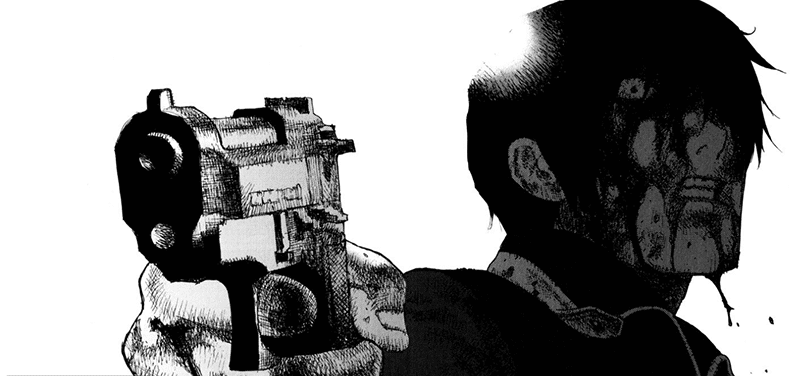 Kano himself suffers from hallucination, memory failure and schizophrenia. What makes Freesia such a well-written manga is the way his mental illness is presented to us. We aren't merely witnessing how Kano acts. No, we see the world through his eyes. It makes the entire manga incredibly surreal and weird. Often, you might wonder just what's going on and what's real and what isn't.
And yet, Kano isn't the only character who suffers from mental problems. Many others suffer from delusions or hallucinations in their own right. As with Kano, many of these distorted views of reality are presented to us at face value. It's only when reality's revealed to us we truly understand what's going on.
Freesia is nothing short of brilliant. It's a dark, depressing work, but also an extremely well-written manga. It showcases mental illness in a way I've not seen before.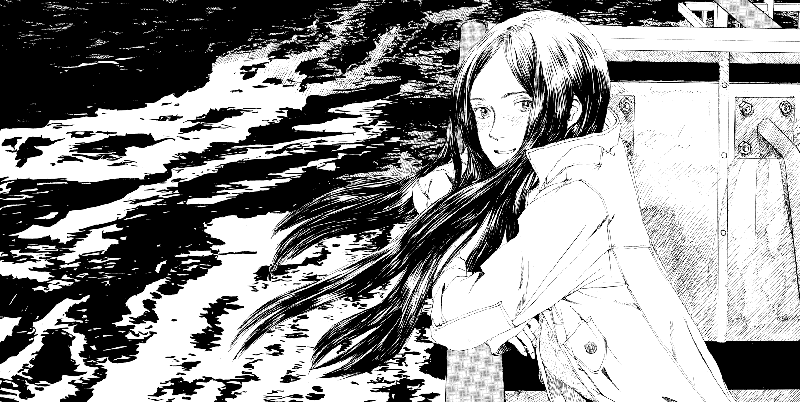 You sometimes come upon certain works that contain glimpses of absolute brilliance. One such tale is Kenji Tsuruta's adaptation of Shinji Kajio's story, Omoide Emanon.
The story centers on a young man who's returning home from his travels and a beautiful young woman he meets on a ferry. She introduces herself as Emanon and the two of them hit it off.
During dinner, she tells him her story, a story that's unbelievable.
I don't know what it is about this manga that makes it so great. There's this warm, solemn atmosphere about it, the way our characters meet and how they talk that's just so natural.
I don't know what makes this manga so great. It might be the warm, solemn atmosphere, the way the characters meet, or the reason the young man returns home. It's a mixture that's strangely fitting and relatable.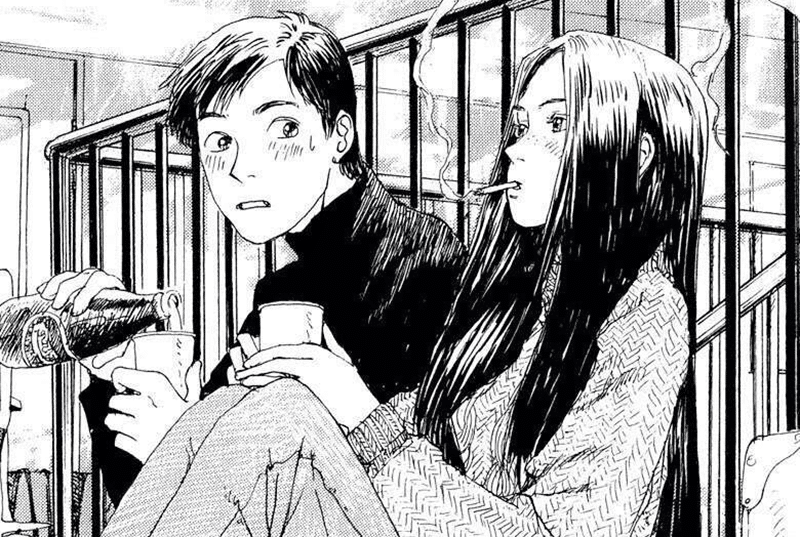 And yet, Emanon stands out. She's a realistic, yet beautiful character. She's charismatic, yet ominous. Her portrayal is simply perfect.
The reason I consider Omoide Emanon such a well-written manga is the emotional impact it conveys in its few chapters. I've read many other manga, much longer than Omoide Emanon, but few impacted me similarly.
Omoide Emanon doesn't tell much of a story. Instead, it merely gives us a glimpse into the life of two characters who met by chance.
And yet, at times, it's the small things in life that stay with us the longest. Read Omoide Emanon, and it might just become one of them.
7. Onani Master Kurosawa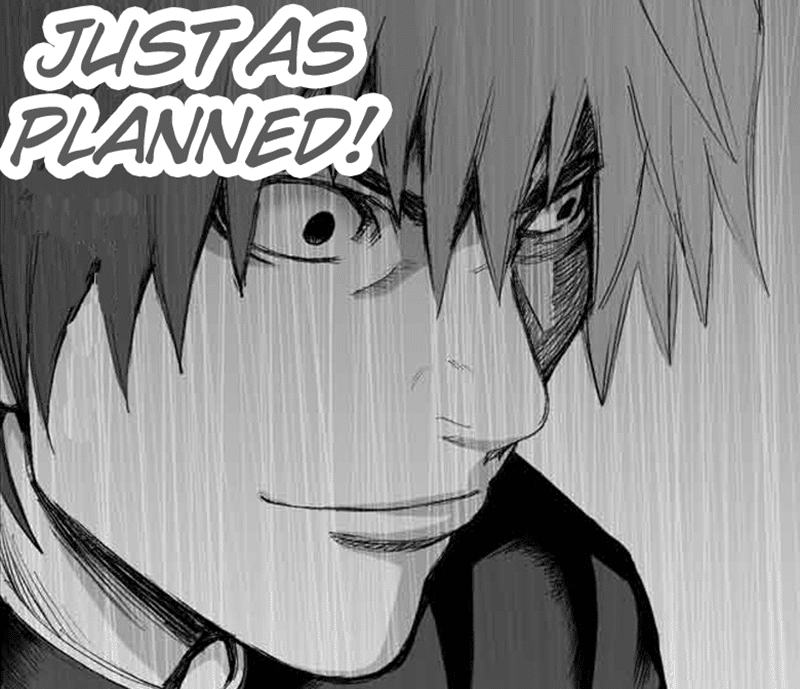 Onani Master Kurosawa by Katsura Ise and Takuma Yokota proved to be one of the biggest surprises in the entire manga medium.
Kakeru Kurosawa, our protagonist, is a fourteen-year-old student. Each day, once classes are over, however, he heads to a seldom-used school bathroom and masturbates.
When he notices how his mousy classmate Aya Kitahara is bullied by one of the popular girls, he takes revenge into his own hands by doing what he does best.
It isn't long before Kitahara figures out he's behind the incident and blackmails him to do the same to other girls who bullied her.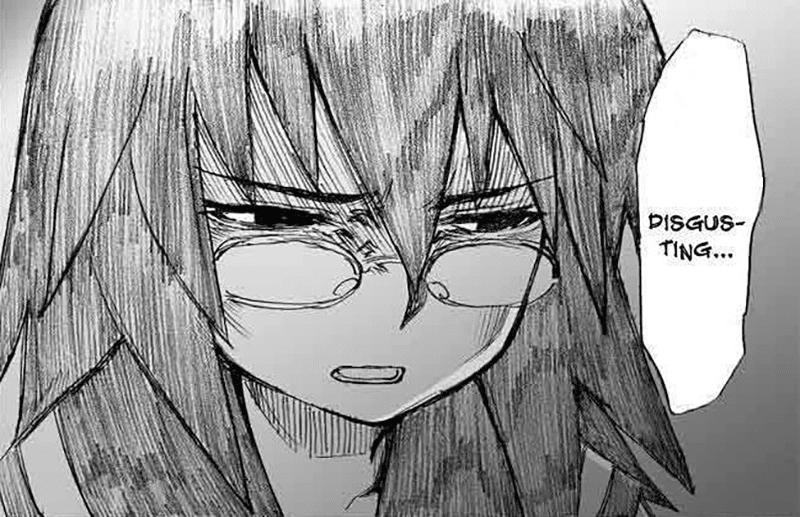 The earlier parts of Onani Master Kurosawa are more humorous and are often considered a parody of Death Note. In time, however, the manga changes, matures and becomes an inspiring coming-of-age tale.
What makes it such a well-written manga is not only the way the story's told but also its characters. Kurosawa is one of the best-rounded, believable and eventually likeable characters I've ever come upon. While he starts out as an anti-social pervert, he develops tremendously over the course of the manga.
It's this development that's incredibly well done. He's also an extremely relatable character, one we come to get to know intimately. We not only see what's happening or how he feels, no, we come to understand him. It's this intimacy and his character development that makes this such a well-written manga. The same is true for many of the side-characters who are as complex and realistic as Kurosawa.
Onani Master Kurosawa is without a doubt one of the best, most well-written manga out there, telling a sweet and complex coming-of-age story.
6. The Climber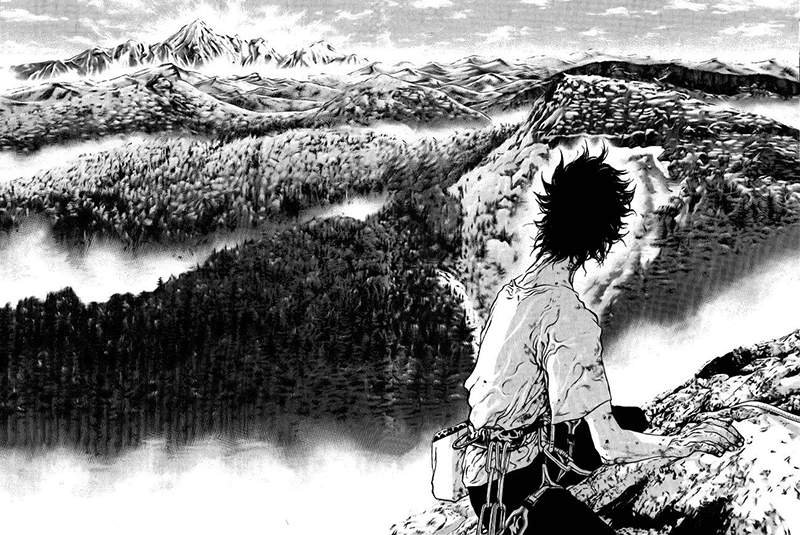 Shinichi Sakamoto's The Climber is one of the most beautiful and well-written manga I ever read.
Buntarou Mori, our protagonist, is a lonesome and solitary teenager. When a classmate challenges him to climb the school building, Mori accepts without hesitation. It's at this moment that his passion for climbing is awoken.
From here on out, Mori climbs more and more mountains.
The Climber is a work heavily focused on dedication and perseverance, showcasing that if you work hard enough, you can do anything.
It's the story, the presentation that makes The Climber such a well-written manga. One might think it's a manga about climbing, but it's one about character. The Climber is hugely character-driven and focuses more on Mori's development than anything else.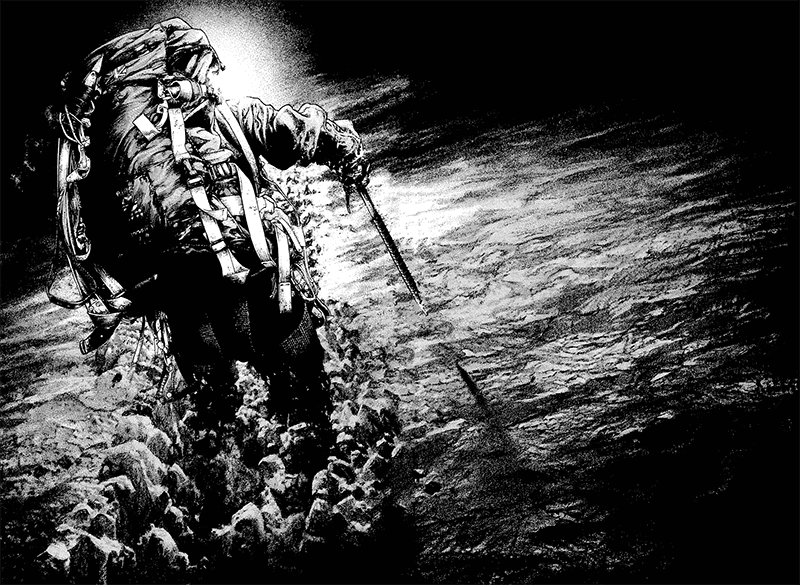 Mori has problems and can't relate to other people. As he continues to climb and overcome mountains, however, he also overcomes his problems. This dualism is fantastically well done.
The art in The Climber is among the best in the medium. It's breathtakingly beautiful, presenting us with stunning page-spreads of mountain ranges.
It's full of glimpses of poetic beauty. Many panels are dedicated to nothing but Mori climbing. There's no need for dialogue. No, the visuals speak for themselves. It's a thing of beauty, one that makes The Climber such a fantastic and well-written manga.
And yet, it goes even further. Many pages contain metaphors, allusions and literary passages. It gives the entire work a feeling of profound joy and character. And yet, it never feels pretentious.
The Climber is an outstanding work of beauty. It's not merely a manga about climbing, it's a character-driven coming-of-age story. While the manga can be a heavier read, it's never an unpleasant experience. No, it's always beautiful.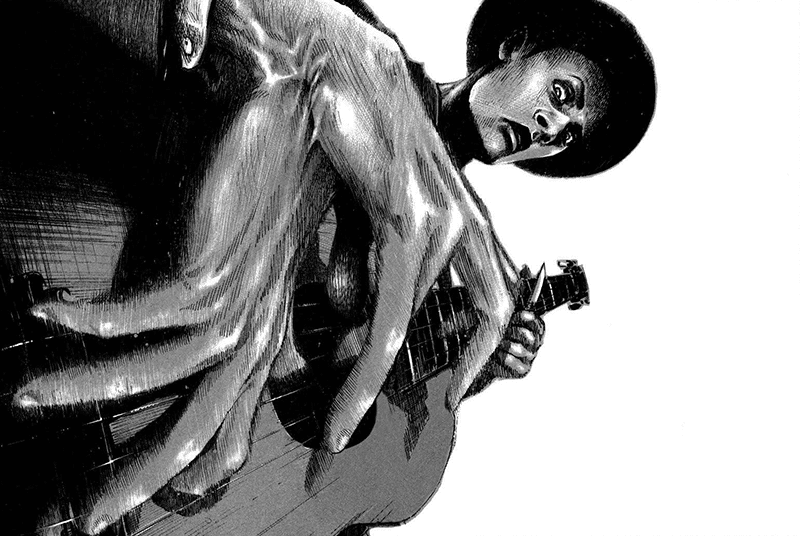 Akira Hiramoto's Me and the Devil Blues is a manga that retells the life of Robert Johnson and the American South.
Our protagonist, Robert, is a dabbling musician who wants to learn how to play the blues. He's not good at it, but one day he hears an urban legend. Should you play at a crossroads at night, the devil will visit you. In exchange for your soul, he'll make you genius blues player.
When Robert does what the legend says, his life changes forever.
Me and the Devil Blues is an outstanding a well-written manga. It comes with an art style that's gritty, but very detailed, making it one of the most beautiful manga out there.
The setting of the manga, the American South, during the 1930s is extremely well done. One can see the deep division between white and black, giving the manga a unique, western feeling.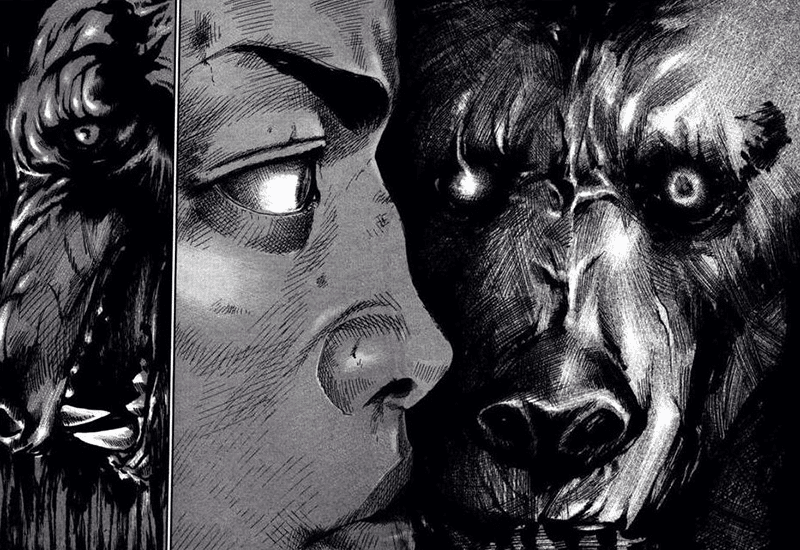 Another fantastic element of the manga is its characters. RJ's a great protagonist, but he's a character more thrown into events than choosing them. Clyde Brown is, in my opinion, the best character in the manga. Many of the side-characters are well developed in their own right, but the best among them is without a doubt Stanley McDonald.
The best part about Me and the Devil Blues, however, is the atmosphere. I've never read another manga so loaded with tension and as suspenseful as Me and the Devil Blues. There are entire chapters that don't let you catch your breath. It's this atmosphere, this tension that makes it such an incredibly well-written manga.
Me and the Devil Blues is a hidden gem and one of the most suspenseful, well written-manga of all time.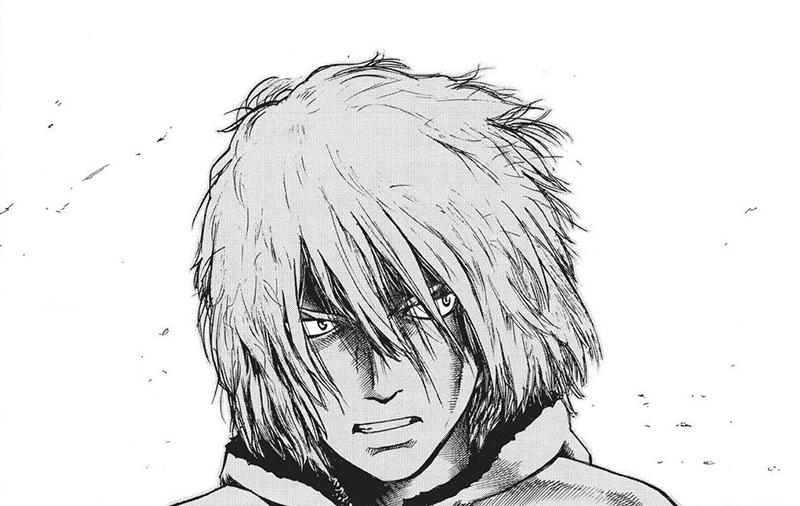 Vineland Saga by Makoto Yukimura tells the story of Thorfinn Karlsefni, son of Thors. He's part of a mercenary group led by a man named Askeladd. It's revealed that Askeladd is responsible for Thor's death and Thorfinn only joined his group to get revenge.
After this introduction, we learn that the Danish prince Canute has been taken hostage. It's here that the shrewd Askeladd hatches a plan, one that should change their lives forever.
Vinland Saga is without a doubt one of the best and most well-written manga of all time.
The manga's set in the 11th century and focuses on Vikings. While the manga takes some liberties, it feels incredibly realistic and doesn't shy away from portraying the atrocities of the times.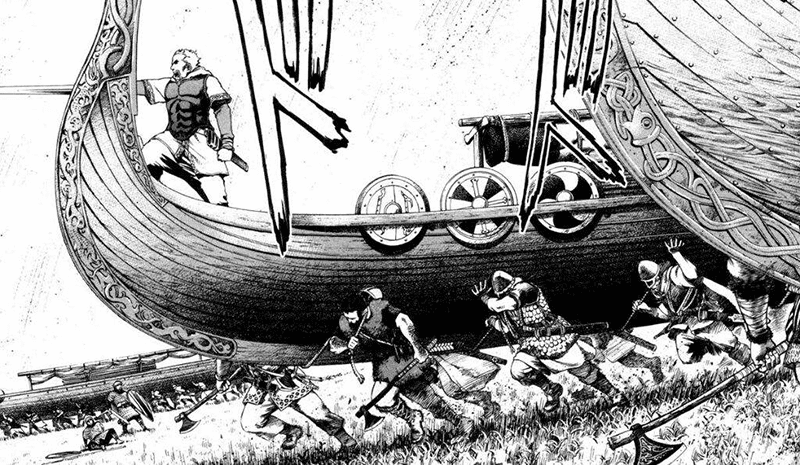 Vinland Saga is full of brutal battles, featuring gross and gratuitous violence. And yet, the manga isn't merely a story of brutal wars and battle. It's the story of Thorfinn. For long parts, the manga tells a calm and gloomy story as it focuses on Thorfinn feelings of guilt and his regrets. It's these parts I came to enjoy the most.
The reason I consider Vinland Saga such a well-written manga, however, is because of its characters. Thorfinn starts out as a quiet and efficient killer who lives only for revenge. Over the course of the story, however, he grows tremendously and becomes one of the most complex manga characters of all time.
The greatest character in Vinland Saga is Askeladd. He's amongst the greatest manga characters of all time and if you read Vinland Saga, you will find out why.
At times Vinland Saga is brutal and violent, at others calm and quiet, but it's always a well-written manga and a fantastic read.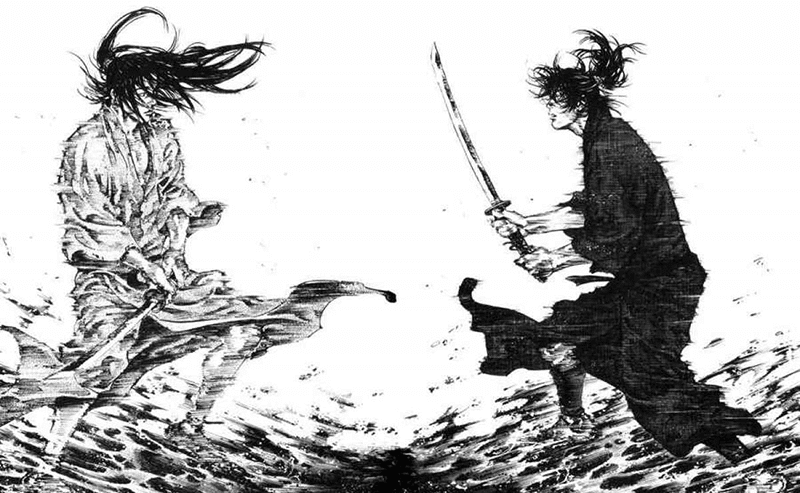 Takehiko Inoue's Vagabond is based on the novel Musashi by Eiji Yoshikawa. It tells a romanticized version of the life of Musashi Miyamoto.
The manga centers on Shinmen Takezou. After joining the battle of Sekigahara, Takezo is declared a wanted criminal. After a long hunt, he's caught, strung up at a tree and left to die. Before long, he's freed by the monk Takuan, who gives him a new name, that of Musashi Miyamoto.
From here on the manga focuses on his travels and his pursuit of the sword to become 'Invincible under the Heavens.'
Vagabond is absolutely gorgeous to look at and features some of the best art in the entire medium.
Since Vagabond's a samurai manga, it features a lot of stunning battles. While they are gory, blood and disturbing, the violence is never glamorized and rendered in stunning detail.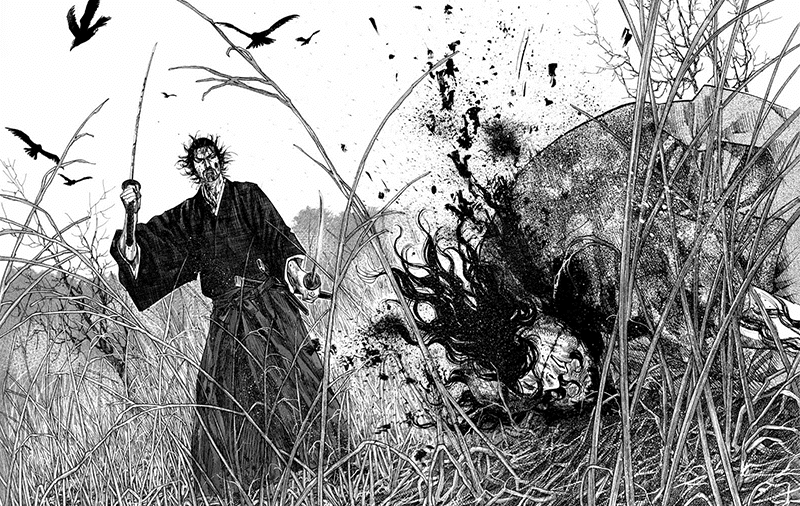 The reason I consider Vagabond such a well-written manga is because of its characters. Musashi starts out as a demon child, but develops tremendously over the course of the manga. He matures into a calm, philosophical man, one who questions what it truly means to be invincible.
As much as the manga's the story of Musashi Miyamoto, it's also the story of Sasaki Koichiro, another brilliant swordsman of the time. Long parts of the manga are dedicated to Koichiro and his life. These parts are as interesting and well-written as those featuring Musashi.
The story-telling in Vagabond is another thing I enjoyed. Over the course of the manga, we often switch from Musashi to Koichiro, or even Matahachi, showing us each character's unique path.
Overall, nothing much needs to be said about Vagabond. It's one of the greatest, most well-written manga of all time.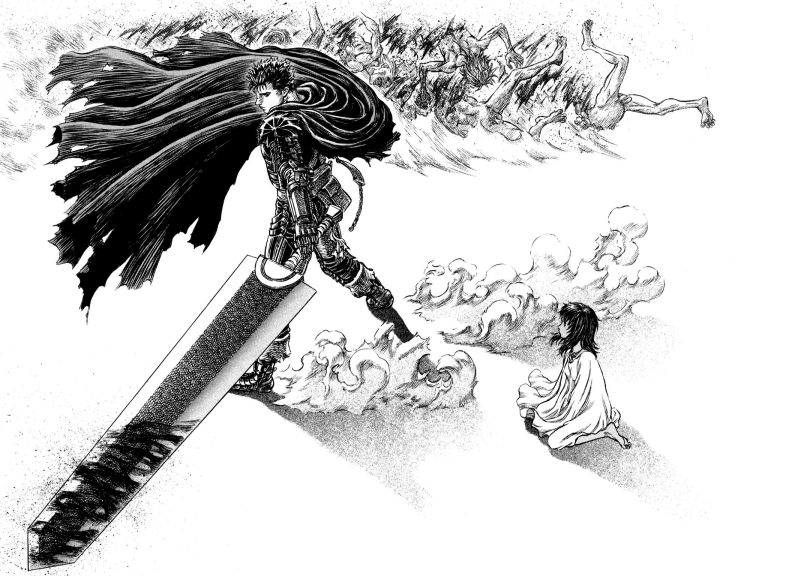 Rest in peace Kentaro Miura, thanks for sharing your gift with the world.
Berserk is one of the greatest, most well-written manga of all time.
It's a dark fantasy manga telling the story of a man with a sword as tall as himself out on a quest for revenge. That man's Guts, the Black Swordsman, who s hunting for demonic beings known as apostles.
Berserk might appear a simple story, nothing but the tale of a man fighting monsters. And yet, one couldn't be more wrong. Berserk is an incredibly complex and well-written manga. This is especially prevalent during its second arc, the Golden Age, in which we learn much more about Guts' past, but also get to know Griffith.
It's during this arc, we learn just how complex these two characters and their relationship is. Kentaro Miura did an amazing job at showcasing it, testing and ultimately severing it.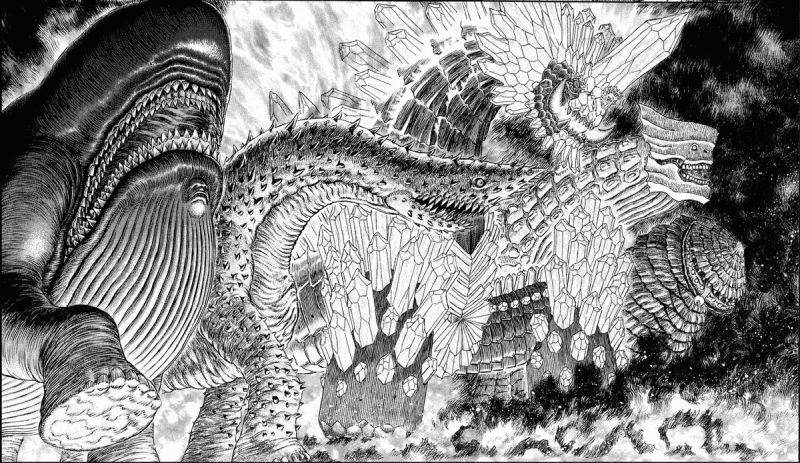 It's because of these two characters, their interactions, their goals and wishes that I consider Berserk such a well-written manga.
While Berserk is known for its amazing characters, it's most popular for its art. Kentaro Miura was one of the greatest manga artists of all time. There are scarcely few manga who can compare to Berserk when Kentaro Miura was at its best. There are often more details on a single page of Berserk than in entire chapters of other manga.
What I came to enjoy the most was Berserk's monster design. The apostles are absolutely gorgeous and terrifying to look at. They are nothing short of beautifully grotesque monstrosities.
Berserk is one of the greatest, most well-written manga of all time. It's at the peak of the medium and anyone interested in manga should read it.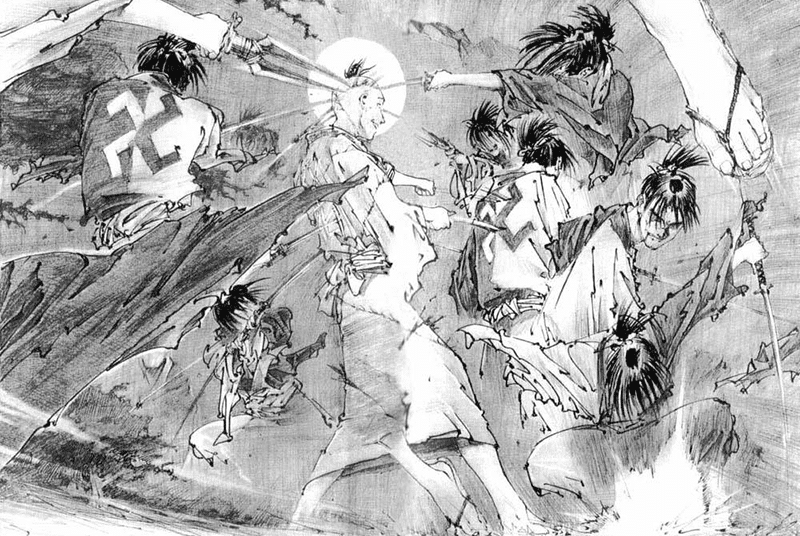 Hiroaki Samura's Blade of the Immortal is my favorite manga of all time.
The story centers on Manji, the infamous 'Hundred Men Killer.' As punishment for his deeds, an eight-hundred-year-old nun placed bloodworms in his body, rendering him immortal. As atonement for his crimes and to free himself from the curse of immortality, Manji resolves to kill one thousand evil man.
The manga's story truly starts, however, when Manji meets Rin Asano, a sixteen-year-old girl. She begs him to help her in a quest for revenge against the man who murdered her parents. This man's Kagehisa Anotsu, the leader of the Itto-Ryu.
From this point onwards, Manji travels with Rin to help her.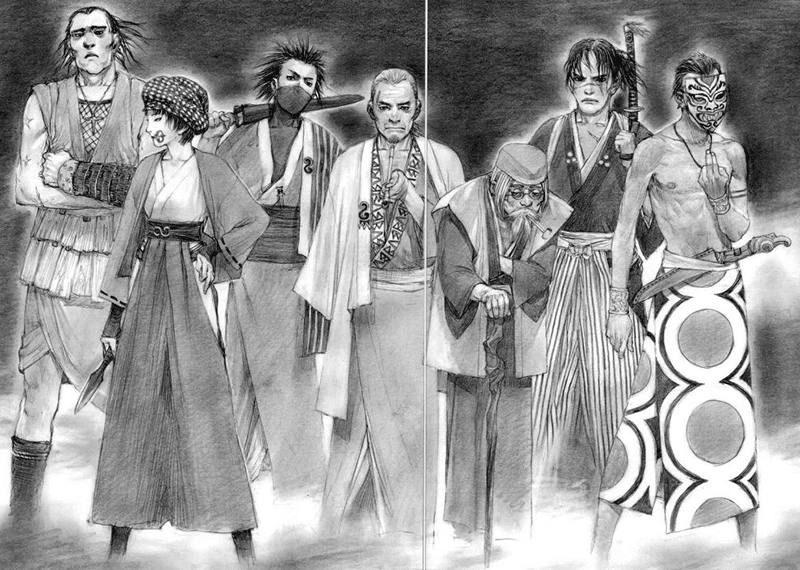 The manga's premise is simple, but becomes more complex over time as various factions are introduced.
The reason I consider Blade of the Immortal such a well-written manga is because of its characters. Both Rin and Manji develop tremendously over the course of the manga, but many other characters are as excellent. Anotsu Kagehisa is one of the greatest, most complex characters in the entire manga, but so are Taito Magatsu, Makie Otono-Tachibana and, of course, Shira.
The biggest testament to the manga's writing is that there's no real distinction between good and evil. Every character has their own circumstances, goals and reasons. While Anotsu Kagehisa is the story's chief antagonist, it's only because Manji and Rin are our protagonists.
The high point of the manga is the outstanding fights. They are brutal, tense, full of suspense and amongst the best of the entire medium.
Overall, Blade of the Immortal is an amazing samurai manga and one of the most well-written manga of all time.