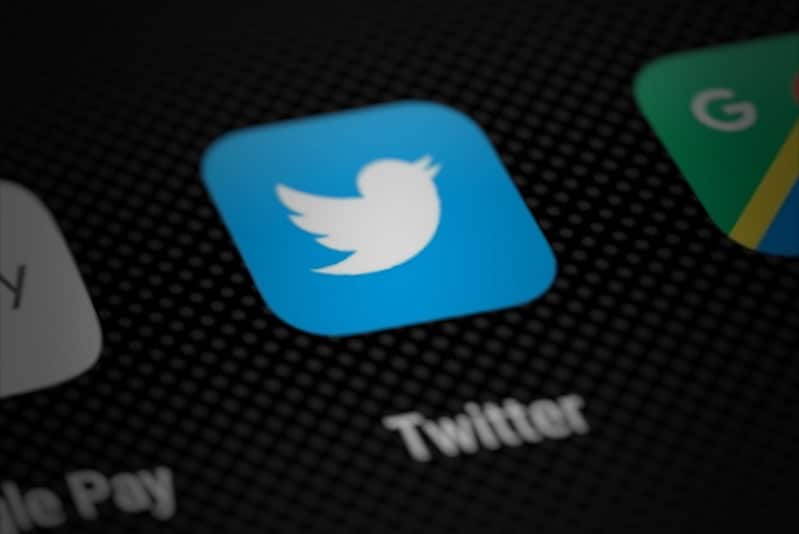 Twitter is one of the biggest Social Media platforms for writers, artists and other creatives. If you, like many others, are active on Twitter, you know how motivating deep Twitter quotes can be. It's great to share the wisdom of other creatives and brilliant thinkers. As a writer myself, I love nothing more than to learn from those who came before.
That's why I put together a selection of my favorite quotes on life, love, friendship, happiness and art.
Table of Contents
Deep Twitter Quotes on Life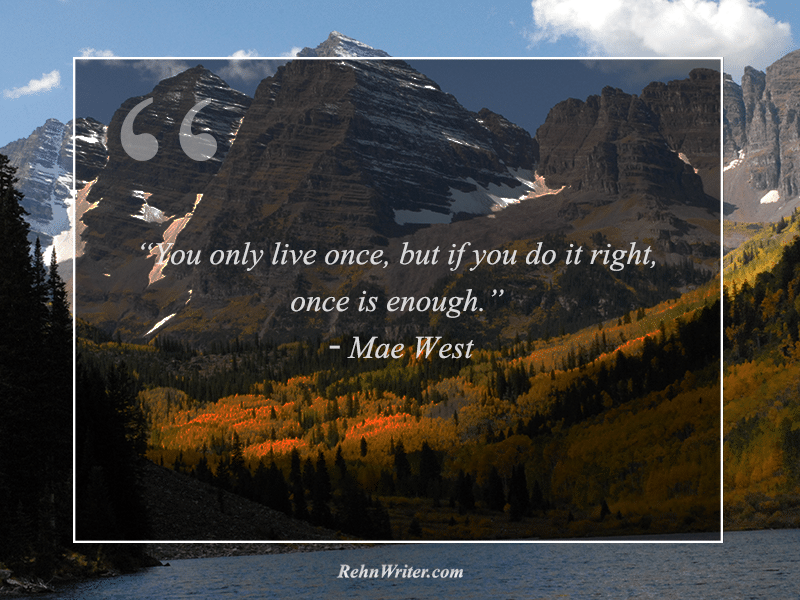 Life is beautiful, but in the rush of things, we often forget how beautiful it can be. These deep Twitter quotes are all about life, and how to focus on the right things.
"I'm selfish, impatient and a little insecure. I make mistakes, I am out of control and at times hard to handle. But if you can't handle me at my worst, then you sure as hell don't deserve me at my best." ― Marilyn Monroe

"You only live once, but if you do it right, once is enough." ― Mae West

"To live is the rarest thing in the world. Most people exist, that is all." ― Oscar Wilde

"Life is what happens to us while we are making other plans." ― Allen Saunders
"Things change. And friends leave. Life doesn't stop for anybody." ― Stephen Chbosky
"I love to see a young girl go out and grab the world by the lapels. Life's a bitch. You've got to go out and kick ass." ― Maya Angelou

"Life isn't about finding yourself. Life is about creating yourself." ― George Bernard Shaw
"It does not do to dwell on dreams and forget to live." ― J.K. Rowling

"Life is like riding a bicycle. To keep your balance, you must keep moving." ― Albert Einstein

"I'm the one that's got to die when it's time for me to die, so let me live my life the way I want to." ― Jimi Hendrix

"The fear of death follows from the fear of life. A man who lives fully is prepared to die at any time." ― Mark Twain

"Sometimes I can hear my bones straining under the weight of all the lives I'm not living." ― Jonathan Safran Foer

"You cannot find peace by avoiding life." ― Michael Cunningham

"Get busy living or get busy dying." ― Stephen King

"If my life is going to mean anything, I have to live it myself." ― Rick Riordan

"Life is a book and there are a thousand pages I have not yet read." ― Cassandra Clare

"Don't be pushed around by the fears in your mind. Be led by the dreams in your heart." ― Roy T. Bennett

"Life can only be understood backwards; but it must be lived forwards." ― Søren Kierkegaard

"Of all sad words of tongue or pen, the saddest are these, 'It might have been." ― John Greenleaf Whittier

"The most important thing is to enjoy your life—to be happy—it's all that matters." ― Audrey Hepburn

"My experience of life is that it is not divided up into genres; it's a horrifying, romantic, tragic, comical, science-fiction cowboy detective novel. You know, with a bit of pornography if you're lucky." ― Alan Moore
Deep Twitter Quotes on Love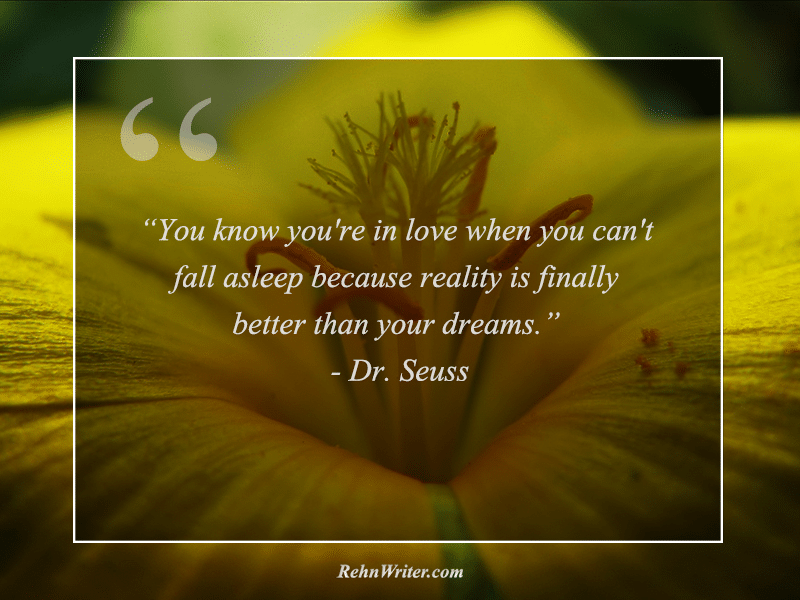 Love is as old as humanity itself. These deep Twitter quotes will share many famous people's reflection on the topic.
"You know you're in love when you can't fall asleep because reality is finally better than your dreams." ― Dr. Seuss

"We accept the love we think we deserve." ― Stephen Chbosky

"Darkness cannot drive out darkness: only light can do that. Hate cannot drive out hate: only love can do that." ― Martin Luther King Jr.

"It is not a lack of love, but a lack of friendship that makes unhappy marriages." ― Friedrich Nietzsche

"Have you ever been in love? Horrible isn't it? It makes you so vulnerable. It opens your chest and it opens up your heart and it means that someone can get inside you and mess you up." ― Neil Gaiman

"Being deeply loved by someone gives you strength, while loving someone deeply gives you courage." ― Lao Tzu

"Love is that condition in which the happiness of another person is essential to your own." ― Robert A. Heinlein

"Love looks not with the eyes, but with the mind, And therefore is winged Cupid painted blind." ― William Shakespeare

"Love is like the wind, you can't see it but you can feel it." ― Nicholas Sparks

"You don't love someone because they're perfect, you love them in spite of the fact that they're not." ― Jodi Picoult

""We loved with a love that was more than love." ― Edgar Allen Poe

"We're all a little weird. And life is a little weird. And when we find someone whose weirdness is compatible with ours, we join up with them and fall into mutually satisfying weirdness—and call it love—true love." ― Robert Fulghum

"Tis better to have loved and lost Than never to have loved at all." ― Alfred Lord Tennyson

"Never love anyone who treats you like you're ordinary." ― Oscar Wilde

"Where there is love there is life." ― Mahatma Gandhi

"Nobody has ever measured, not even poets, how much the heart can hold." ― Zelda Fitzgerald

"Two people in love, alone, isolated from the world, that's beautiful." ― Milan Kundera

"Love is so short, forgetting is so long." ― Pablo Neruda

"Love doesn't just sit there, like a stone, it has to be made, like bread; remade all the time, made new." ― Ursula K. Le Guin

"Love does not consist of gazing at each other, but in looking outward together in the same direction." ― Antoine de Saint-Exupéry

"If you love somebody, let them go, for if they return, they were always yours. If they don't, they never were." ― Kahlil Gibran
Deep Twitter Quotes on Friendship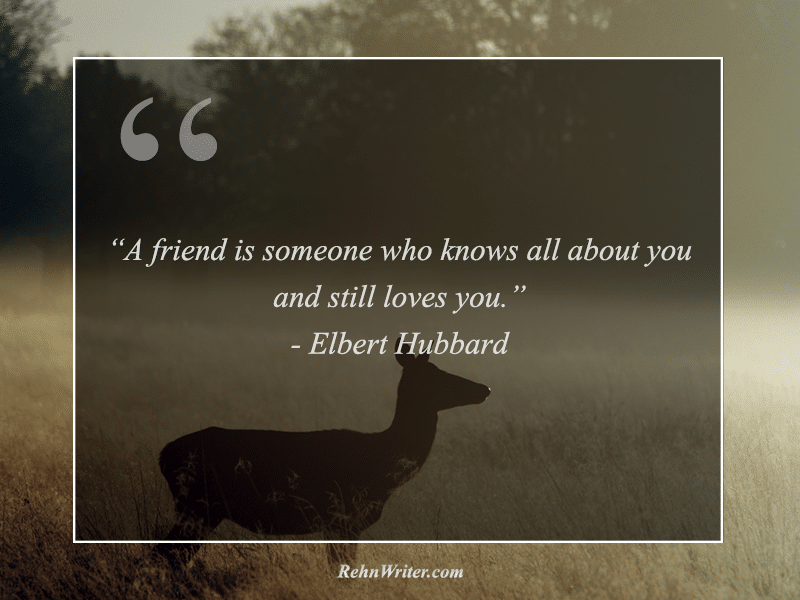 What would we be without friends? These deep Twitter quotes will shed light on the importance of friendship.
"A friend is someone who knows all about you and still loves you." ― Elbert Hubbard

"Don't walk in front of me… I may not follow. Don't walk behind me… I may not lead. Walk beside me… just be my friend" ― Albert Camus

"There is nothing I would not do for those who are really my friends. I have no notion of loving people by halves, it is not my nature." ― Jane Austen

"I would rather walk with a friend in the dark, than alone in the light." ― Helen Keller

"Friendship is unnecessary, like philosophy, like art…. It has no survival value; rather it is one of those things which give value to survival." ― C.S. Lewis

"Why did you do all this for me?' he asked. 'I don't deserve it. I've never done anything for you.' 'You have been my friend,' replied Charlotte. 'That in itself is a tremendous thing." ― E.B. White

"Friendship is the hardest thing in the world to explain. It's not something you learn in school. But if you haven't learned the meaning of friendship, you really haven't learned anything." ― Muhammad Ali

"No person is your friend who demands your silence, or denies your right to grow." ― Alice Walker

"There is no surer foundation for a beautiful friendship than a mutual taste in literature." ― P.G. Wodehouse

"If you have two friends in your lifetime, you're lucky. If you have one good friend, you're more than lucky." ― S.E. Hinton

"There are no faster or firmer friendships than those formed between people who love the same books." ― Irving Stone

"Words are easy, like the wind; faithful friends are hard to find." ― William Shakespeare

"Silence make the real conversations between friends. Not the saying, but the never needing to say that counts." ― Margaret Lee Runbeck

"The glory of friendship is not the outstretched hand, not the kindly smile, nor the joy of companionship; it is the spiritual inspiration that comes to one when you discover that someone else believes in you and is willing to trust you with a friendship." ― Ralph Waldo Emerson

"Friendship- my definition- is built on two things. Respect and trust. Both elements have to be there. And it has to be mutual. You can have respect for someone, but if you don't have trust, the friendship will crumble." ― Stieg Larsson

"Anybody can sympathise with the sufferings of a friend, but it requires a very fine nature to sympathise with a friend's success." ― Oscar Wilde

"Never leave a friend behind. Friends are all we have to get us through this life–and they are the only things from this world that we could hope to see in the next." ― Dean Koontz

"True friends are always together in spirit." ― L.M. Montgomery

"The best mirror is an old friend." ― George Herbert

"Wishing to be friends is quick work, but friendship is a slow ripening fruit." ― Aristotle

"There's not a word yet, for old friends who've just met." ― Jim Henson
Deep Twitter Quotes on Happiness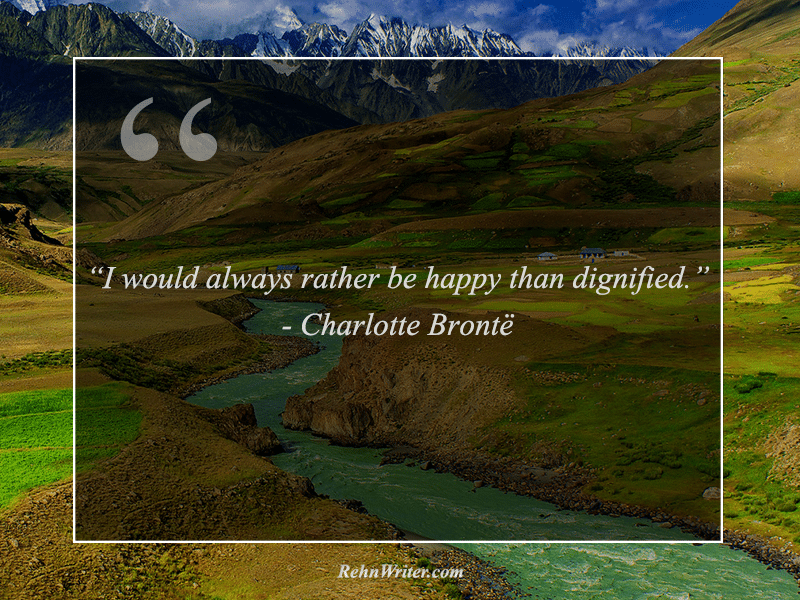 What's more important than being happy? Many of these deep Twitter quotes focus on how to find happiness or what it means to have it.
"I would always rather be happy than dignified." ― Charlotte Brontë

"For every minute you are angry you lose sixty seconds of happiness." ― Ralph Waldo Emerson

"Folks are usually about as happy as they make their minds up to be." ― Abraham Lincoln

"It's so hard to forget pain, but it's even harder to remember sweetness. We have no scar to show for happiness. We learn so little from peace." ― Chuck Palahniuk

"Happiness in intelligent people is the rarest thing I know." ― Ernest Hemingway

"You will never be happy if you continue to search for what happiness consists of. You will never live if you are looking for the meaning of life." ― Albert Camus

"Happiness is not something ready made. It comes from your own actions." ― Dalai Lama XIV

"Count your age by friends, not years. Count your life by smiles, not tears." ― John Lennon

"Take responsibility of your own happiness, never put it in other people's hands." ― Roy T. Bennett

"No medicine cures what happiness cannot." ― Gabriel García Márquez

"Let us be grateful to the people who make us happy; they are the charming gardeners who make our souls blossom." ― Marcel Proust

"I felt my lungs inflate with the onrush of scenery—air, mountains, trees, people. I thought, "This is what it is to be happy." ― Sylvia Plath

"Of all forms of caution, caution in love is perhaps the most fatal to true happiness." ― Bertrand Russell

"Happiness [is] only real when shared" ― Jon Krakauer

"It's like Tolstoy said. Happiness is an allegory, unhappiness a story." ― Haruki Murakami

"The happiness of your life depends upon the quality of your thoughts." ― Marcus Aurelius

"Learn to value yourself, which means: fight for your happiness." ― Ayn Rand

"Happiness is holding someone in your arms and knowing you hold the whole world." ― Orhan Pamuk

"I am not proud, but I am happy; and happiness blinds, I think, more than pride." ― Alexandre Dumas

"Man only likes to count his troubles; he doesn't calculate his happiness." ― Mark Twain

"All happiness depends on courage and work." ― Honoré de Balzac
Deep Twitter Quotes on Art
As an artist, reflecting on the words of other creatives can be immeasurably helpful. Showcased in these deep Twitter quotes is not only how important art is but also what it means.
"The aim of art is to represent not the outward appearance of things, but their inward significance." ― Aristotle

"Painting is poetry that is seen rather than felt, and poetry is painting that is felt rather than seen." ― Leonardo da Vinci

"Every child is an artist. The problem is how to remain an artist once he grows up." ― Pablo Picasso
"A painter should begin every canvas with a wash of black, because all things in nature are dark except where exposed by the light." ― Leonardo da Vinci

"I dream my painting and I paint my dream." ― Vincent Willem van Gogh

"Art enables us to find ourselves and lose ourselves at the same time." ― Thomas Merton

"You might as well ask an artist to explain his art, or ask a poet to explain his poem. It defeats the purpose. The meaning is only clear thorough the search." ― Rick Riordan

"Art washes away from the soul the dust of everyday life." ― Pablo Picasso

"Art is not what you see, but what you make others see." ― Edgar Degas

"Creativity takes courage. " ― Henri Matisse

"Art is the only serious thing in the world. And the artist is the only person who is never serious." ― Oscar Wilde

"We have art in order not to die of the truth." ― Friedrich Nietzsche

"Every portrait that is painted with feeling is a portrait of the artist, not of the sitter." ― Oscar Wilde

"The first mistake of art is to assume that it's serious." ― Lester Bangs

"Paradoxically though it may seem, it is none the less true that life imitates art far more than art imitates life." ― Oscar Wilde

"Art should comfort the disturbed and disturb the comfortable." ― Banksy

"Life beats down and crushes the soul and art reminds you that you have one" ― Stella Adler

"Nature is a haunted house–but Art–is a house that tries to be haunted." ― Emily Dickinson

"The role of the artist is to ask questions, not answer them." ― Anton Pavlovich Chekhov

"Art is the proper task of life. " ― Friedrich Nietzsche

"An artist's only concern is to shoot for some kind of perfection, and on his own terms, not anyone else's." ― J.D. Salinger